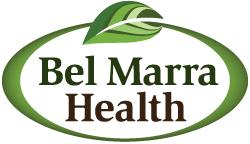 According to a recent medical report published in the Journal of Traditional Chinese Medicine.
Toronto, ON (PRWEB) March 02, 2013
Bel Marra Health, who offers high-quality, specially formulated vitamins and nutritional supplements, is reporting on a new research that shows how acupuncture is being studied as an effective preventative of seasonal allergies.
Bel Marra Health reports in its article (http://www.belmarrahealth.com/immune/acupuncture-what-it-means-for-allergies/) symptoms of allergies represent the immune system at work, in which specific cells start producing substances called histamines to combat the pollen present in the immediate environment.
According to a recent medical report published in the Journal of Traditional Chinese Medicine, acupuncture may also be used for the prevention of seasonal allergies. Acupuncture is considered as a traditional alternative form of medicine that involves the placement of very thin needs at specific points of the body.
These particular acupuncture points represent areas in which the energy of the body, which is called qi in Chinese, is generally blocked during illness, resulting an imbalance in the body. The introduction of needles into these acupoints during acupuncture thus remedies this imbalance, allowing the body to achieve a correct and healthy status once again.
As the Bel Marra Health article reads, using a study population consisting of approximately 1,058 patients from 13 different centers in China, individuals suffering from seasonal allergies were treated with acupuncture. Before receiving acupuncture, the study participants were assessed in terms of the severity of their allergies, the type of medications they were taking for allergies, and their general health.
In order to fully understand and appreciate the effects of acupuncture on seasonal allergies, the study population was randomly divided into three groups. One group received acupuncture treatment coupled with anti-histamine medications, the second group received needle treatments in other areas of the body that were not recognized as acupoints, thus representing fake acupuncture, together with anti-histamine medications. The third group, as a control group, only received anti-histamine medications.
The results of the study showed that study participants who received this alternative Chinese method improved their symptoms of allergies compared to those that were simply on anti-histamines and/or underwent fake needle treatment. However, these improved symptoms only lasted for two months and the study participants developed symptoms of allergies again after some time.
This recent medical report shows the effectiveness of acupoint treatment on seasonal allergies. In this case, the application of ultra-thin needles may possibly influence the activity of the immune system, although the research study did not directly investigate this association.
(SOURCE: "College of Acupuncture-Moxibustion and Orthopaedics, Hubei University" Acupoint autohemotherapy for allergic rhinitis and its effect on serum IL-12 and IFN-gamma. Dec, 2012)
Bel Marra Health is the maker of "Immune Strong Cold and Flu Protection" a high-quality nutritional supplement designed for immune health in formulations designed to address this specific health concern. All ingredients are backed with scientific evidence. Every product is tested for safety, quality, and purity at every stage of the manufacturing process. Furthermore, Bel Marra Health products are produced only in Health Canada approved facilities, going that extra mile to ensure our health conscious customers are getting top quality products. For more information on Bel Marra Health visit http://www.belmarrahealth.com or call 1-866-531-0466.