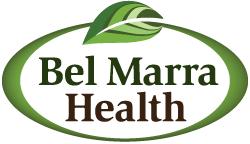 As the Bel Marra Health article reads, according to a recent medical report published in the British Journal of Cancer.
Toronto, ON (PRWEB) March 03, 2013
Bel Marra Health, who offers high-quality, specially formulated vitamins and nutritional supplements, is reporting on a new research that shows the success of software originally used for star gazing and how it is now being used to analyze breast cancer tissue.
As Bel Marra Health reports in its article (http://www.belmarrahealth.com/cancer/star-gazing-software-and-breast-cancer/) one of the most common procedures involved in the diagnosis of cancer of the breast involves getting a small tissue sample or biopsy from the breast and subjecting these to different staining methods.
These special stains allow the pathologist to identify specific proteins, such as the estrogen receptor (ER), human epidermal growth factor receptor 2 (HER2), and B-cell lymphoma 2 (BCL2), which provide information on the patient's response to cancer treatment. At the same time, these stains help the pathologist determine the actual breast cancer stage of a patient. The information provided by histopathological staining allows the oncologist to design a cancer treatment scheme for the patient.
Although the staining procedure seems relatively simple and straightforward, those working in the pathology laboratories are often faced with problems relating to biopsy processing. First, these biopsy specimens need to be processed within a few hours of removal from the breast because these tissue proteins are very delicate and easily react to external conditions.
Second, certain proteins in the breast tissue are difficult to analyze using current staining procedures. It may be possible to obtain high-quality staining using tissue samples from one patient, but that does not assure the pathologist that the same results will be observed in the tissue of the next patient.
As the Bel Marra Health article reads, according to a recent medical report published in the British Journal of Cancer, the analysis of stained tissues from patients with breast cancer may now be analyzed using an imaging software that was originally designed for star gazing. Astronomers are also faced with challenges involving visualization of tiny illuminated bodies in the vast, dark sky, often requiring powerful equipment to capture those stars and planets from afar. In turn, pathologists are also faced with challenges of detecting tiny stained proteins in breast tissues. Both areas of specialization thus need technologies that would help not only visualize small entities but also process these types of information in a rapid and reliable way.
The investigators employed the astronomy-based imaging software in screening approximately 2,268 breast cancer tissues that were previously subjected to standard tissue staining techniques. These tissues were analyzed using the same proteins, ER, HER2, and BCL2, and compared with the information generated from manual staining procedures.
The results of the study showed that the astronomical software provided the same screening precision in identifying the three proteins. More importantly, this star gazing software was able to process all the samples as a significantly faster rate than the manual approach.
The results of this study showed that this imaging software that was originally used for visualizing stars and planets might also be applied in the clinics. The information generated by this software is as reliable as that produced by manual microscopic analysis of stained tissues. Based on the rapid turnover of results of this new technology, it may thus be possible to analyze a larger number of tissues in a shorter amount of time; this may hopefully assist in the diagnosis of cancer and in the design of cancer treatment schemes.
(SOURCE: Ali HR, Irwin M, Morris L, Dawson SJ, Blows FM, Provenzano E, Mahler-Araujo B, Pharoah PD, Walton NA, Brenton JD, Caldas C. Astronomical algorithms for automated analysis of tissue protein expression in breast cancer. Br J Cancer. 2013 Feb 19;108(3):602-12. doi: 10.1038/bjc.2012.558.)
Bel Marra Health is the maker of "Heart Rescue" a high-quality nutritional supplement designed for heart health in formulations designed to address this specific health concern. All ingredients are backed with scientific evidence. Every product is tested for safety, quality, and purity at every stage of the manufacturing process. Furthermore, Bel Marra Health products are produced only in Health Canada approved facilities, going that extra mile to ensure our health conscious customers are getting top quality products. For more information on Bel Marra Health visit http://www.belmarrahealth.com or call 1-866-531-0466.