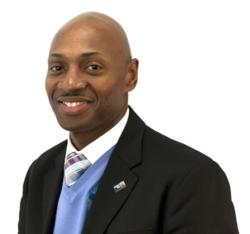 ...we are dedicated to improving our region and state, helping to increase employment opportunities...
Cambridge, MD (PRWEB) March 01, 2013
Dion Banks and Angela Visintainer of Cambridge International are featured on The Workforce Show, presented by Career Central On-Line. Banks and Visintainer will discuss Energy Business and Job Opportunities on Maryland's Eastern Shore with host Cynthia Gurne, President and Founder, on this week's show, broadcast by WCTR.
Banks, Director of Governmental Affairs, and Visintainer, Senior Brand Manager, will discuss the impact of federal, state, and local regulations on economic and workforce development, focusing on energy-related job opportunities.
As team members at Cambridge International, both Visintainer and Banks have worked in close collaboration with the engineers and market development sectors of Cambridge Environmental Technologies innovating new technologies that improve both indoor and outdoor environments. Additionally, both have active involvement with several different initiatives including solar energy policies, offshore wind energy, biomass thermal energy, and other environmentally and educationally focused endeavors.
"As employees of Cambridge International, and members of the Eastern Shore community," says Banks, "we are dedicated to improving our region and state, helping to increase employment opportunities, and bring viable initiatives like the Offshore Wind Act to fruition."
The podcast of the interview can be heard at The Workforce Show online at http://www.wctr.com/workforce-show.html or at CareerCentralOnline.com.
# # #
With a heritage that dates back to 1911, Cambridge International is a global industry leader, expanding to include three distinct divisions – Cambridge Engineered Solutions, Cambridge Architectural, and Cambridge Environmental Technologies. Based on Maryland's Eastern Shore, with five manufacturing locations around the world, the company is recognized as a pioneer in engineering and manufacturing. Employing over 400 team members, Cambridge is actively growing and expanding as it continues to develop innovative product solutions to help its customers, and are poised to evolve and grow into the next century.