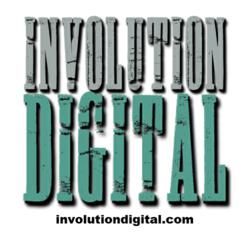 If you are on Twitter, Facebook, Instagram or Pinterest, You need to check out my interview on Fox News Live where I discussed Social Media Etiquette Tips everyone must follow.
San Francisco, CA (PRWEB) March 04, 2013
Founder/CEO Dave Presher of Involution Digital, appeared on Fox News Live. He was asked specific questions on Social Media Etiquette. If you are on Twitter, Facebook, Instagram, or Pinterest, then watch this segment for tips you need to follow:
http://video.foxnews.com/v/2180806022001/worst-social-media-faux-pas-/?playlist_id=929831913001
Next Up: It's time for Traditional Media to stand up and fight back at the 2013 Radio Convergence to be held in the heart of Silicon Valley March 4 & 5, 2013. This is the Digital Media REVENUE Conference for Broadcasters. Presher is set to release a white paper that will change Media, Television, Radio, Cable, et, al.. This includes razor sharp new SAAS based Patented solutions for All Media. For more information on the conference visit: http://www.radioconvergence.com
Dave Presher is the founder of Involution Digital LLC ("Involution"), a full-service agency that helps companies bridge the gaps between their social, digital and traditional media plans. Dave has been a leader in the field of traditional media for over 25 years and has been a trailblazer in the field of digital media for the last 10 years. He is an award winning executive and has served senior roles in Television, Radio, Professional Sports and Digital Media, including working for Cox Communications, Belo and CBS to name a few. He founded Involution Digital in March of 2011. The digital space allowed his company to provide solution based consulting as well as create a unique sales channel to help tech companies. He is known for his "oh wow's" from clients who say they have never thought of that, his unique brainstorming and training techniques, and his ability to grow brands, digital traffic and sales through integrated strategies across the top line of companies through his unique perspective. Dave was selected as one of only three radio professionals to address the prestigious Borrell and Associates media conference March 3 – 4, 2011. In the last year, he also addressed the Conclave Conference giving his take on Digital and Media in 5 years time and was a speaker and panel leader at the Useful Social Media event in San Francisco. He is speaking on March 4 & 5, 2013 at the Radio Convergence Conference http://www.radioconvergence.com. He has been quoted on CBS National News and has done numerous interviews and offered opinions to various organizations including the Wall St. Journal, Tribune Company and other leading digital and traditional media companies. Dave is an expert in strategy, branding, innovation, sales, and leadership, and believes, "The Greatest Winners in Life are those that help others to become Winners."
Contact Dave Presher for all media inquiries, interviews and opportunities:
Dave Presher
President/CEO
Involution Digital LLC
DPresher(at)involutiondigital.com
Office: 415.275.0155
Mobile: 619.997.9872
http://www.involutiondigital.com
LinkedIn: [http://www.linkedin.com/in/davepresher Facebook: http://www.facebook.com/davepresher
To learn more about Involution Digital or how we can help you visit: http://www.InvolutionDigital.com.
Involution Digital...Where Traditional Media Meets All Things Digital
#####