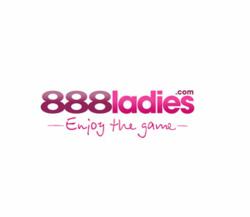 (PRWEB) March 03, 2013
1 March, London,UK. While the number eight is widely considered one of the luckiest numbers in the world, its good fortune factor has been called into question – by premier online bingo brand 888ladies.
888 adopted the digits for its moniker based on the prosperous properties the digit eight has long been associated with. Yet research released today by 888ladies.com has revealed that eight was one of the least drawn numbers across its online games.
Famed in Chinese culture as bringing good fortune, eight has been used to mark key dates in the calendar, as well as raising a high price for any item bestowed with the enviable digit.
This includes an all-eight telephone number being sold for USD$270,723 in Chengdu, China. The Petronas Twin Towers in Malaysia each have 88 floors. And the opening ceremony of the Beijing Olympics commenced at eight seconds and eight minutes past 8pm on 8th August (the eighth month) in 2008.
888ladies analysed the results of both its 75 ball and 90 ball bingo games and made the surprising findings.* While the figures for number eight undermine widely-held beliefs, the notoriously unlucky number 13 was confirmed as one of the lesser drawn numbers.
The number five, which heralds from Mercury, is also recognised in numerology as one of the most auspicious and universally lucky numbers. Yet five joined eight as one of the least-drawn digits.
Kirsten Smith from UK bingo site 888ladies, said: "Obviously when it comes to playing bingo, players are beholden to the numbers on their cards and the luck of the draw. We generally expect to get a different raft of lucky and unlucky numbers each month, but it's fascinating to the 888ladies team that our January research found that eight was one of the least drawn. That said, we're not writing off the number eight as unlucky just yet. We, like many of our community, agree with Chinese culture that eight can bring good fortune, which is why our brand features three of them!"
Kirsten added: We're also hoping the number five is luckier than our findings suggest – because at 888ladies we're celebrating our fifth birthday this month, launching a £5million jackpot 'Golden Ticket' game. So we know for sure we can make five lucky for someone out there."
Ends
NOTES FOR EDITORS
About 888ladies
888ladies promises a great night in, with free bingo, guaranteed jackpot games, a range of instant win games and laugh-a-minute chatrooms. For further information visit http://www.888ladies.com
888ladies is owned by 888, one of the world's most popular online gaming entertainment and providers.
*Research was based on the total number of bingo calls which were called during January 2013
For more information please contact Kirsty Shaw on 01858 411 600 or email Kirsty.shaw(at)punchcomms(dot)com