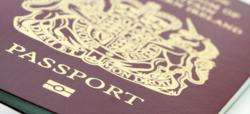 Five sample checks to all Cleaning Show 2013 visitors. Simple and easy to use, the Passport and Visa scanner identifies employees right to work in the UK.
Birmingham (PRWEB UK) 6 March 2013
The Cleaning Show comes around every two years and is organized by BCCE Ltd. It is the largest exhibition in the UK of products and services available to the cleaning industry attracting over 8,000 visitors a year.
The ID and Passport Scanner has been developed by Isys Group in conjunction with the UK borders agency, ISS Facility Management (4th largest private employer in the world) and 3M.
Isys Group have taken the technology used to verify documents and passports at airports and borders throughout the world and they have developed a low cost, offline, portable solution for employers to use when validating the identity, and therefore the right to work, of potential employees from anywhere in the world.
A simple scan of the passport will reveal to the user if it has passed or failed, is high, medium or low risk and is in or out of date. In addition, the scanner will verify the near infrared, white and ultraviolet imagery, as well as complete the various crosschecks and analysis required depending on the documents country of origin. After scanning the record the Isys software creates, provided the document has passed, is sufficient evidence and due diligence for the Borders Agency if and when a company is being audited.
Sales Director Rupert Lassen, "The reception so far to this Passport Scanner has been fantastic with a wide range of businesses, not just cleaning and facility management companies choosing to protect themselves against £1,000+ fines from the Borders Agency. Isys provide outright purchase and a low-cost monthly rental option, meaning for the first time this equipment is available and affordable to all UK companies. I highly recommend seeing the scanner in action, as it's so simple and easy to use."
Isys are on stand E32 from the 19th – 21st of March, tickets are free-of-charge online, so why not attend and put your mind at rest with those new starters. For your five complementary checks please quote one of our consultants-DS2013.