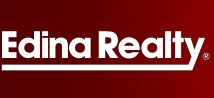 This is a great resource for homeowners.
Coon Rapids, MN (PRWEB) March 01, 2013
Coon Rapids, MN welcomed Kris Lindahl of Edina Realty yesterday afternoon to host a Contract For Deed seminar. At the seminar Lindahl outlined a common contract for deed process citing his many years of on-the-ground experience. Also highlighted was the contract for deed video series on YouTube and the launching of the Minnesota Contract For Deed Application website.
"This is a great resource for homeowners," Lindahl said, and continued, "It allows them easy access to an application for the process." The contract for deed process is one of the more popular transactions in this real estate market. Contract for Deed transactions allow a buyer to purchase a home without the bank being involved. Essentially the seller is the bank for a period of time.
A common contract for deed in this market involves a 3-year balloon. This means that at the end of the agreed-upon three years the buyer will get a mortgage loan to pay the seller off. Payoff amount at the end of the three years would be less the original down payment and the monthly payments the buyer was making for the previous 36 months.
Call Kris Lindahl now for more information at (763) 280-8498. Visit the MN Contract For Deed Application Website and check out the video series on Youtube.