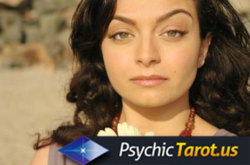 Get love advice, match forecasting and more, all revealed by your features...
Albuquerque, New Mexico (PRWEB) March 19, 2013
Online new age marketplace PsychicTarot.us has released a new service providing face reading from an experienced psychic with over 15 years of experience. The facial reading is available online and following purchase the complete report is provided digitally.
People interested in having their face read need only check the "Spiritual" category, and can: click to visit official website. Following purchasing of the reading from the practitioner, one need only supply the required image for analysis.
"The eyes have long been held to be the windows to the soul. Skilled individuals can tell if someone is lying or speaking the truth by watching facial muscles. Spiritualists have long held that ones character leaves a fingerprint on the face that can be used to accurately reveal what a person attracts in their life," said Katia Shayk, with the website.
Facial reads, in addition to foretelling and forecasting are thought to:

Unveil significant character features
Uncover personality traits
Can reveal romantic attraction profiles
A recent Brainchanger Institute article shares common trait characteristics based on accurate facial appraisals of over 500 people. Features such as the width of the face, length, shape of everything from eyelids, lips to nostrils can be revealing.
"Non-verbal communication and facial signals are well known to psychologists and criminologists and are widely studied. We allow skilled practitioners can offer their readings or other insightful services to an interested public," said Ms. Shayk.
Whether pseudoscience or not, taking advantage of the new facial readings available at PsychicTarot.us is sure to be revealing and entertaining for people who wish to know more about themselves.
About PsychicTarot.us:
Find out what's available at the world's only community driven marketplace for high quality metaphysical services. Where psychic readers, healers, and tarot card dealers meet the world.
To learn more about getting a custom face reading for only $20, click to visit: http://www.PsychicTarot.us