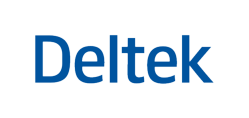 Deltek is the government contracting industry standard and its Deltek First solution is an important part of our focus to grow and expand into new markets.
Herndon, VA (PRWEB) March 07, 2013
Deltek, Inc., the leading global provider of enterprise software and information solutions for government contractors and professional services firms, today announced that Polaris Technology Solutions (Polaris) has selected Deltek First GovCon Essentials as its enterprise management software. Polaris, a certified service disabled veteran owned business, will use the Deltek solution as the foundation of its growth and to ensure DCAA and federal government compliance.
Tweet this: Polaris, small business #GovCon, has selected @Deltek First to help grow business, stay compliant bit.ly/ZHV0i5
Polaris is an emerging small business that provides services to the federal government and commercial entities including information technology, management consulting, engineering and training. It needed to establish a sophisticated financial management system that could keep pace with its growing business, while simultaneously maintaining DCAA compliance on its government projects. Polaris required a solution that could deliver access to accurate information at a moment's notice – allowing the company, as well as auditors – to easily track general and administrative expenses, fringe expenses, overhead, and total company performance.
Polaris chose Deltek because it provided the industry knowledge and financial infrastructure that will be the backbone for the company. Deltek First has the government contracting capabilities that will grow with Polaris as its business expands in both GovCon and commercial markets. Leveraging the power of the cloud, Deltek First GovCon Essentials provides everything small government contractors such as Polaris need to be profitable and compliant, including managing the books, controlling project costs and meeting labor and time keeping requirements.
"Making the leap to Deltek was a strategic investment for our business and one that will benefit us and help us thrive today and in the future," said Joe F. Edwards, CEO of Polaris Technology Solutions. "Deltek is the government contracting industry standard and its Deltek First solution is an important part of our focus to grow and expand into new markets."
"Deltek First GovCon Essentials was made for companies like Polaris, offering a turnkey solution for cost accounting and doing business with the federal government," said Tom Mazich, Deltek's Executive VP and General Manager – GovCon. "By using Deltek as a key component of its financial foundation, Polaris is armed with the cutting-edge financial management capabilities it needs to reach its growth and profitability goals."
About Polaris
Polaris Technology Solutions is a technology and solutions company based in the Northern Virginia - Washington, D.C. area. We are a provider of a variety of technical, management, training, engineering and consulting services to the Federal Government. We are a Department of Veteran Affairs Certified Small Business. Managed by CEO Joe L. Edwards, a former astronaut, Polaris offers a Fortune 100 management team with significant experience delivering large, complex projects from within large corporations as well as within the Federal Government.
About Deltek
Deltek is the leading global provider of enterprise software and information solutions for professional services firms and government contractors. For decades, we have delivered actionable insight that empowers our customers to unlock their business potential. 16,000 organizations and 2 million users in over 80 countries around the world rely on Deltek to research and identify opportunities, win new business, optimize resources, streamline operations, and deliver more profitable projects. Deltek – Know more. Do more.® http://www.deltek.com
Follow us on Twitter @Deltek or fan us on Facebook at http://www.facebook.com/deltekinc