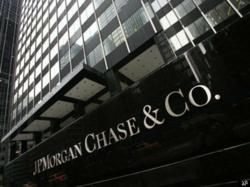 These Funds, like most hedge funds, are speculative and high risk investments that are not suitable and appropriate for conservative investors or retirees, according to Jake Zamansky
New York, New York (PRWEB) March 03, 2013
Zamansky & Associates LLC is investigating sales of JPMorgan's Alternative Property Fund, Greater China Fund, Fleming European Property Fund and U.S. Real Estate Income & Growth Fund hedge funds (the "Funds"). The investigation focuses on whether these Funds were suitable for, and the risks properly disclosed to, investors by the financial advisors who sold them.
On August 9, 2012, a lawsuit was filed against J.P. Morgan Securities LLC by an investor in these Funds. The case is Esrisk Investments LP v. J.P. Morgan Securities LLC, Docket No. 652764/2012, Supreme Court, State of New York. The lawsuit details numerous alleged misrepresentations made by J.P. Morgan in the sales of the Funds.
Zamansky & Associates LLC is investigating the sales of these Funds to other investors. According to Jake Zamansky, "the Funds, like most hedge funds, are speculative and high risk investments that are not suitable and appropriate for conservative investors or retirees." The Funds are also not suitable or appropriate for most retail investors who are inexperienced or unsophisticated, and cannot truly appreciate the risks, Zamansky believes.
What Fund Investors Can Do
If you would like to us to review your investments in the Funds or discuss your legal rights, you may, without obligation or cost to you, email jake(at)zamansky(dot)com or call the law firm at (212) 742-1414.
About Zamansky & Associates
Zamansky & Associates LLC is one of the leading law firms specializing in securities fraud and financial services arbitration and class action litigation. We represent both individual and institutional investors. Our practice is nationally recognized for our ability to aggressively prosecute cases and recover losses.
To learn more about Zamansky, please visit our website, http://www.zamansky.com.
Contacts
Zamansky & Associates, LLC
50 Broadway - 32nd Floor
New York, NY 10004
Jake Zamansky, 212-742-1414
jake(at)zamansky(dot)com