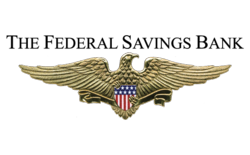 The national composite increased 7.3 percent from 2012
Chicago, IL (PRWEB) March 01, 2013
Looking for a great deal on a new home? It might be more difficult to find now that inventory is low across the country, which is driving home prices up. Despite the increase in prices, a good deal can still be found in different areas of the country. The Federal Savings Bank encourages serious homebuyers to pre-qualify for a mortgage to ready themselves when a listing is available at the desired price.
According to data recently released by S&P Dow Jones Indices for its S&P/Case-Shiller Home Price Indices, which is one of the leading measures of U.S. home price, all three composites included in the statistics ended the year on a positive note.
The national composite increased 7.3 percent from 2012 while the 10- and 20-city composites both showed annual returns of 5.9 and 6.8 percent, respectively, during the year.
"The Housing Market is entering 2013 on running start" says Nick, a personal banker at The Federal Savings Bank. As more inventory makes its way onto the market we'll see more activity in housing. First-time homeowners should at least prepare themselves by applying for a mortgage to be ready when a property is found and available at the desired priced. With decade low interest rates across all states, every serious first-time should see what is the maximum credit they can receive for buying a home. For more information visit: TheFederalSavingsBank.com.