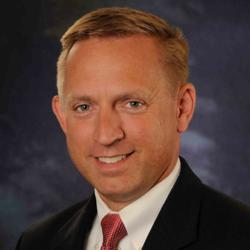 With over 19 years of both civil and governmental experience, Mr. Jarrett Kolthoff is uniquely positioned as a thought leader and subject matter expert in the field of cyber counterintelligence.
Saint Louis, Missouri (PRWEB) March 05, 2013
Mr. Jarrett Kolthoff, President/CEO of SpearTip, LLC, has released an engaging Cyber Counterintelligence Executive Brief and has announced that he is available for contact as a contributor on the subject of cyber counterintelligence and cyber counterespionage actions.
Mr. Kolthoff has over 19 years of experience in the field of Information Security, including time spent as a Special Agent for United States Army Counterintelligence. In these 19 years, he has gained valuable knowledge in cyber investigations, cyber counterintelligence, and fusion cell analysis (essentially, the integration of disparate sources of information). Mr. Kolthoff now leverages this knowledge and experience for clients of SpearTip, a Saint Louis based cyber counterintelligence firm.
SpearTip uses this knowledge and experience as well as a technically methodical approach to identify, neutralize, and exploit the threats targeted at their clients' corporations. This approach and the information it provides is, many times, key in cyber counterintelligence litigation. Mr. Kolthoff has completed casework in civil anti-trust lawsuits, embezzlement, collusion, intellectual property theft, as well as corporate espionage. He has testified in many civil cases as an Expert Computer Forensic witness in depositions as well as in the United States Federal Court and has acted as the liaison between companies and law enforcement agencies.
Due to the expertise as outlined above, SpearTip has released its Cyber Counterintelligence Executive Brief with information regarding cyber counterintelligence strategies.
Cyber Counterintelligence consists of the ability to engage malicious individuals or groups through collaboration with other intelligence gathering entities, cyber source operations, fusion cell analysis, and additional proprietary techniques and methods. SpearTip offers the unique ability to monitor an organization for attacks that have not yet occurred, are in the planning stage, or attacks that are currently taking place unbeknownst to the client. SpearTip's goal is to protect and preserve organizations from malicious attacks, to include training internal resources during the response to quickly and easily thwart similar attacks that may occur in the future. With Mr. Kolthoff's knowledge and expertise, and that of his industry-savvy team, SpearTip is able to provide the most comprehensive pre-attack protection against both HUMINT (human intelligence) and technical threats. These threats encompass advanced persistent threats (APT) and numerous malware variants as well as detection of active internal and external threats to protect valuable electronically stored private information.
In the recently released Cyber Counterintelligence Executive Brief, readers can see exactly what kind of threats exist in the world of electronic data, how this data is obtained by unwanted individuals or organizations, and the measures taken to prevent attack. Also included are the steps taken to identify threats, the gathering of intelligence on the threat and the attacker, and the follow-in steps to take in the event's aftermath.
Along with serving as a witness in cyber counterintelligence litigation, Mr. Kolthoff has also personally led actions in support of both domestic and international corporations.
Today Mr. Kolthoff continues to serve the community as an Adjunct Professor at Webster University, and through membership in the Espionage Research Institute International (ERII), the Association of Former Intelligence Officers (AFIO), and board membership as past-President of the both the St. Louis InfraGard Chapter and the St. Louis Chapter of the International High Technology Crime Investigation Association (HTCIA).
For more information on Cyber Counterintelligence and to contact Mr. Jarrett Kolthoff, please visit http://www.SpearTip.net.