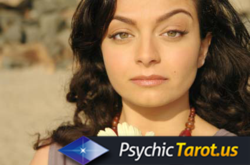 Merges ancient wisdom with modern technology. Find out which animal spirit is helping you...
Sedona, AZ (PRWEB) March 07, 2013
How would it be if everyone were related to an animal spirit and those with 'sight' could determine our characteristics and best course of action based on this relationship? PsychicTarot.us, the online marketplace for new age services, has just released a new offer online allowing the public to get a personal totem reading for just $20. The new service is available now and made available by a practitioner of Native American descent with over 15 years experience.
People curious about their animal spirit can take advantage of this special offer now: click here to get started.
According to the provider, there is no need to be a Native American to have an spiritually linked animal as we are all tied to nature and the spirits of the animals.
"We are incredibly excited to be offering professional totem readings from such a talented psychic. Totem readings have a long and respected history in many cultures around the globe. Bringing this method of reading to the online community is great news for the public," said Katia Shayk with PsychicTarot.us.
According to whats-your-sign.com, a person's totem animal serve as a powerful symbol and helps in self-discovery journeys, increases awareness and helps us to glimpse the future.
In addition to the new spiritual animal reading, visitors to the site can browse online for:

Angel life reads
Chakra readings
Celtic Wisdom reports
Atlantean insights
Conscious ascension help
"We began with curiosity and openness to learn more about the unexplained... Areas of ancient wisdom that science is only beginning to understand... Our platform is merges ancient wisdom with modern technology," added Ms. Shayk.
According to the site totem relationships are not restricted solely to native traditions, in fact many modern faiths have a number of links to such spiritual symbolism. An experienced practitioner providing shamanic totem reading services is sure to delight a global audience eager to benefit from ancient wisdom.
About PsychicTarot.us:
See what services are available at the world's only community driven marketplace for high quality metaphysical services. Where psychic readers, healers, and tarot card dealers meet the world.
To get started and get a complete online totem animal reading, click to visit: http://www.PsychicTarot.us