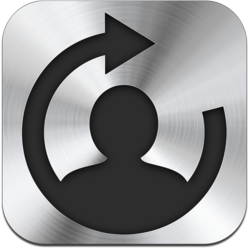 Our enthusiastic users and outstanding app store reviews propel our success as a top ranked CRM app on iTunes. Skip Stringfield, Coalesce Software founder
Columbus, OH (PRWEB) March 04, 2013
Released by Midwestern tech startup, Coalesce Software, Routzy is a robust iPad sales and contact management application. Top ranked in the "CRM" category on iTunes, Routzy features include contact management, fillable PDF forms, Dropbox integration, reporting tools, and data stored locally on the iPad device.
With more than 300,000 iPad apps available for users to chose from, "it's still difficult for users to discover new apps much beyond Apple's 'Top 10' lists," notes Dennis K. Berman in "Tin Pan Valley: The Coming Shakeout for App Makers."
It is estimated that two-thirds of apps in leading consumer app store categories receive less than 1,000 downloads in their first year according to Canalys Senior Analyst, Tim Shepard. Routzy rises well above this average with more than 5,500 user downloads since its March 2012 release.
"We are thrilled by these numbers," said Skip Stringfield, Coalesce Software founder. "I know releasing mobile applications is risky, but I believe our success is proof that if you create a quality product, you can beat the odds."
(ABOUT) A Stringfield Industries subsidiary, Coalesce Software -- makes doing business better through mobile technology. Founded in 2010, Coalesce Software specializes in business productivity applications for sales teams, small and medium sized businesses, independent sales representatives, and business development executives.
Coalesce Software continues to release business productivity applications including: iFleet for Smart Service, Routzy and Routzy BackOffice. Users can download Routzy free for 14 days. For purchase, Routzy is available by subscription monthly or annually.