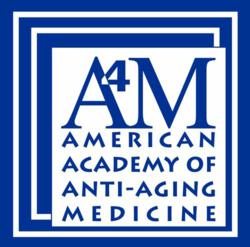 Boca Raton, FL (PRWEB) March 02, 2013
Jennifer Landa, MD, FAARFM and CMO of BodyLogic MD, specializes in sexual health and energy rejuvenation. She focuses on helping women and men balance their hormones, restore their energy, and replenish their sex lives.
She believes that maintaining one's health is hard work and she encourages her patients to make lifestyle changes that will result in increased health," according to Dr. Landa's website. On Monday March 4th on the Dr. Oz show, she will discuss how to decrease fatigue and increase your energy. Adrenal fatigue is caused by stress and can lead to weight gain, an unhealthy and unsatisfying lifestyle.
Recently, Dr. Landa co-authored a book with Virginia Hopkins entitled The Sex Drive Solution for Women, which immediately became an Amazon best seller. Dr. Landa's research comes from her own personal experience when at 28 years old and a newly married, she found her sex drive depleted. Regenerative medicine helped her find the solutions she was looking for.
Dr. Landa is the director of the sexual health certification for A4M and will be speaking at the Sexual Health Certification in Orlando April 11-12 as part of A4M's 21st Annual World Congress.
For more information, call 1.888.997.0112 , or visit http://www.a4m.com.