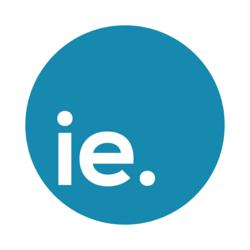 My co-workers and I left with a wealth of information that we'll definitely be able to apply at our company.
Chicago, Illinois (PRWEB) March 04, 2013
In today's ever-changing business environment, the need for senior executives to take a step back from the office to discuss the latest trends has become mission critical. For many firms in today's modern environment, the key is to become an "analytic competitor" – a business that is fast, flexible and precise when it comes to reallocating resources. The FP&A for Consumer Packaged Goods Summit will gather 250+ senior leaders to discuss the latest innovative trends for an event that is both unique and insightful.
Keynote speakers at the summit include Manuel Manfredi, the Senior Vice President, Finance at L'Oreal who oversees the consumer product divisions of L'Oreal USA, overseeing brands such as L'Oreal Paris, Maybelline, Garnier and Essie. Other confirmed speakers include Joe Andronowitz Director, Finance at Campbell Soup Company and Raphael Fuchs, Director, Global FP&A at Newell Rubbermaid who will be discussing how the FP&A team can become effective business partners.
An attendee at the highly acclaimed 2012 summit was quoted as saying: "I've really learnt a lot, I think the true value in coming to one of these events is the networking opportunities. My co-workers and I left with a wealth of information that we'll definitely be able to apply at our company."
Krysha Shahi, International Events Director at IE.-Innovation Enterprise added: "This summit is the ideal platform for interactivity and thought-sharing amongst senior level finance leaders. With workloads so high in the modern environment there is a threat that innovation can be stifled. That's why we invite you to share your thoughts openly in a collaborative environment at this 2 day summit."
For a complete list of speakers, agenda and registration details for the FP&A for Consumer Packaged Goods Summit visit: http://finance.theiegroup.com/fpa-cpg
About IE.- Innovation Enterprise: IE.-Innovation Enterprise, a CFO Publishing company is an independent business-to-business multi-channel media brand focused on the information needs of Senior Finance, Operations, Planning, Strategy, Decision Support and Advanced Analytics executives.
Products include IE.Summits, IE.Finance, IE.Analytics, IE.Operations, IE.Strategy, IE.Membership and IE.Insights. Whether it's delivered online, or in person, everything IE produces reflects the company's unshakeable belief in the power of information to spur innovation.