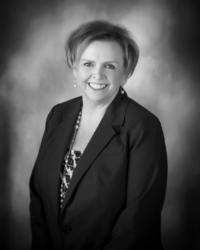 We're thrilled to welcome Bennie to the Brentwood office.
Nashville, TN (PRWEB) March 04, 2013
Legends Bank is pleased to welcome Mary "Bennie" Wilson to its Brentwood commercial lending team. As Senior Vice President/Commercial Lender, Wilson is a veteran of the banking industry with more than 38 years financial services experience including residential real estate/construction lending, special assets, small commercial lending and secondary market management.
"We're thrilled to welcome Bennie to the Brentwood office," said Market President Rick Archer. "She has a thorough understanding of the lending process and the importance of the partnerships Legends Bank is actively engaged in. We're happy to have her."
Wilson is active in the Brentwood community as a member of the Williamson County Chamber of Commerce, Brentwood Cool Springs Chamber of Commerce, Women to Women of Franklin, Women in Business of Brentwood, as well as a volunteer for the Franklin Firefighter's annual toy drive.
Legends Bank provides flexible, commercial loans to individuals, partnerships and corporations. For expansion and development, commercial real estate purchases, new equipment and investment opportunities.
About Legends Bank
Legends Bank is a locally owned, community bank that supports many local organizations, community events, arts, heritage, and other community-enriching projects as part of its community reinvestment efforts. The executive management team consists of Billy Atkins, Chairman/CEO; Thomas E. Bates, President/Chief Operating Officer; Lee Pedigo, SVP/Chief Financial Officer; and Jan Roberts, SVP/Cashier.