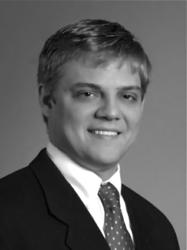 We know Chip will continue Legends' tradition of exceptional service to our customers.
Nashville, TN (PRWEB) March 04, 2013
Legends Bank is pleased to welcome Chip Briggs to its mortgage lending team as a Mortgage Loan Originator. Briggs has more than eight years of experience in the mortgage lending industry. He will originate loans for customers in Davidson and Montgomery counties and will be based out of Legends' Green Hills office located at 2213 Crestmoor Road.
A Montgomery County native, Chip is a graduate of Union University in Jackson, TN. He obtained a Bachelor's degree in Economics and Finance and is a member of the Nashville Mortgage Bankers Association, the Homebuilder's Association and the Nashville Association of Realtors.
"I am pleased to announce the addition of Chip to our team," said Billy Atkins, Chairman and Chief Executive Officer. "We know he will continue Legends' tradition of exceptional service to our customers."
The Green Hills office, located at 2213 Crestmoor Road in Nashville, has been open since mid-December. It is the eighth location for Legends which now has a presence in four counties in the Mid-state, including Clarksville, Davidson, Williamson and Stewart.
About Legends Bank
Legends Bank is a locally owned, community bank that supports many local organizations, community events, arts, heritage, and other community-enriching projects as part of its community reinvestment efforts. The executive management team consists of Billy Atkins, Chairman/CEO; Thomas E. Bates, President/Chief Operating Officer; Lee Pedigo, SVP/Chief Financial Officer; and Jan Roberts, SVP/Cashier.
Visit Legends Bank online at http://www.legendsbank.com