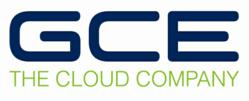 Reston, VA (PRWEB) March 04, 2013
GCE, a provider of Cloud financial management services, announced that David Lucas, Chief Strategy Officer, will be a featured speaker at the 2013 CFO Rising East Conference, which takes place March 3-6, 2013 in Orlando Florida.
Now in its 20th year, CFO Rising East is CFO Magazine's flagship conference. Top CFOs attend the conference to discuss the biggest trends and challenges in finance, focusing on the CFO's role in identifying paths to growth. Sessions are focused on enabling financial decision makers to expand their knowledge of current growth tools and techniques, strategies to create a more innovative finance department, and how to improve and evolve to meet tomorrow's challenges.
GCE Chief Strategy Officer David Lucas will lead the March 5th Roundtable discussion, "Improve Budget Decisions and Execution with Better Business Intelligence." In this session, Mr. Lucas will drive conversation on how cloud technology and data analytics are changing how CFOs contribute to the organization, enabling them to simplify large data sets and quickly perform analyses that used to take days to complete.
David Lucas is an expert in the areas of cloud computing, Big Data, and next generation architecture. He has extensive experience in the technology and financial management space.
About GCE
GCE is a leading cloud-based software services provider offering financial and accounting applications to Federal government and commercial enterprises. Headquartered in Reston, Virginia, GCE is committed to delivering innovative, high quality technology solutions and world-class service to our customers. GCE transforms organizations with the latest cost-effective business process solutions that will increase your agility and competitive edge, allowing your organization the freedom to fully focus on your core mission.
To find out more, visit http://www.GCEcloud.com.