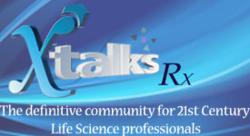 Toronto, Canada (PRWEB) March 06, 2013
Before a product within the same therapeutic class as another can be released to the market, comparator product testing must be performed to confirm that the product's benefits outweigh that of the current, comparable product on the market.
Most oral solid dosage form products are over-encapsulated for blinded clinical studies, which can present various challenges, including: product sourcing, developing stability indicating methods, and determining the best methods for blinded clinical studies.
The key to a successful comparator product testing project is allowing enough time to successfully complete the entire method development and validation process prior to study set-down in order to eliminate any risk of product-release delays due to unnecessary method-related result failures.
Join keynote speakers Nathan T. Whitford, Manager of Chemistry and Site Operations, Eurofins Lancaster Laboratories, Inc, Jutta Wagner, Head of Project Management Manufacturing at Fisher Clinical Services, and Chrissy Leslie, Manager of Pharmaceutical Product Testing with Eurofins Lancaster Laboratories, Inc.
During this presentation, attendees will learn current strategies and best practices for comparator product testing, including:

Strategies for sourcing and manufacturing.
Processes for method development.
Tactics and challenges associated with stability studies including cross linking.
Tools to develop realistic timelines for successful project completion.
For more information about this event or to register, visit: http://xtks.in/xto563-event
Xtalks, powered by Honeycomb Worldwide Inc., is a leading provider of educational webinars to the global Life Sciences community. Every year thousands of industry practitioners turn to Xtalks for access to quality content. Xtalks helps Life Science professionals stay current with industry developments, trends and regulations. Xtalks webinars also provide perspectives on key issues from top industry thought leaders and service providers.
To learn more about Xtalks visit http://xtalks.com/ContactUs.ashx
Contact:
Karen Lim (416) 977-6555 ext 227
clientservices(at)xtalks(dot)com