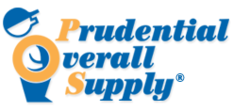 'We are thrilled to attend the upcoming MDM and West event in Anaheim,' said a Prudential Uniforms representative.
(PRWEB) March 01, 2013
Prudential Uniforms, a world leader in work apparel services, has announced it will feature an exhibit at the upcoming MDM and West medical technology conference. The conference in Anaheim, California, is the world's largest for medical technology design and manufacturing with over 2,000 contract service providers and suppliers. These companies will cover every aspect of the medical technology industry including design, medical devices, automation, packaging, plastics processing, electronics, and aerospace/defense. Prudential Uniforms, with their wide range of work apparel, has been an industry leader in cleanroom apparel services since 1960 and runs sophisticated ISO Class 3 cleanroom garment processing services throughout the United States.
"We are thrilled to attend the upcoming MDM and West event in Anaheim," said a Prudential Uniforms representative. "The attendees of this conference are the future of medical technology and we have spent five decades perfecting our work apparel for the controlled environments so often required for medical research. We look forward to meeting a wide variety of interesting people and, hopefully, some new clients."
Prudential Uniforms, while providing cleanroom work apparel since 1960, also provides a wide range of other work uniforms for a broad spectrum of industries including automotive, food service, industrial, office, delivery, and many more. These uniforms are available for rent, lease, or purchase.
About Prudential Uniforms
Founded in 1932 as a family-owned business in the midst of the Great Depression, Prudential Uniforms has become an internationally respected supplier of work apparel to companies big and small. Prudential Uniforms currently services 110 Fortune 500 companies and has 27 locations. Prudential Uniforms is accredited with an A+ rating from the internationally-recognized Better Business Bureau, is a member of the Apparel Services Network, and has received the TRSA Clean Green Certification. For more information, please visit their website at http://www.prudentialuniforms.com/, call them at 800-767-5536, or join them on Facebook, Twitter, Google+, YouTube, and LinkedIn.