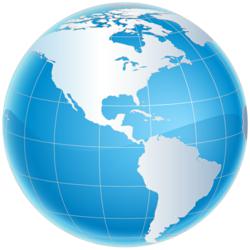 Technology is advancing rapidly. If your business isn't adapting to new technologies, there's a good chance you're losing customers.
AMHERST, N.Y. (PRWEB) March 05, 2013
Mainstreethost, a leader in search engine optimization and digital marketing services, today announced the launch of its redesigned website.
The fully responsive site highlights Mainstreethost's commitment to providing visitors with an optimal and consistent user experience across desktops, tablets and mobile phones.
The new site was designed by Mainstreethost's longtime lead developer Peter Baio. The site was built using the WordPress framework, written to HTML5 web standards.
"Technology is advancing rapidly. If your business isn't adapting to new technologies, there's a good chance you're losing customers," said Craig Kilgore, inbound marketing manager at Mainstreethost. "User experience is an area that is often overlooked, so we made it our goal to put user experience at the forefront."
The new Mainstreethost.com boasts several distinct features:
Revamped homepage: Mainstreethost offers a wide range of digital marketing services, which are featured above the fold. Users can also easily find shortcuts to Mainstreethost's search marketing blog, social media profiles and live chat.
Seamless navigation: An interactive content slider enables users to click and navigate to the service they're looking for.
"Our content slider lets the customer move directly to a specific service, rather than clicking on a button four different times," Baio said. "Having a services button in the top navigation eliminates the elongated process of looking through the dropdown. Instead, the services button takes you to our services page, where everything is laid out right in front of you."
Client testimonials: The new site features on its homepage comments from Mainstreethost customers.
"We take a tremendous amount of pride in providing top-notch digital marketing services to a large number of small businesses across the country," Kilgore said. "When a client takes the time to share their experiences, we want to share those experiences as well."
Logo and appearance: In the fall of 2012, Mainstreethost began the development of a new logo and color scheme to give the agency a more contemporary look, Kilgore said. The new color scheme is a stark contrast to the previous site, but Mainstreethost still dons the recognizable globe, a look that has been with the company since its inception.
"Like the new logo, we've developed our new site with 'modern' in mind," Kilgore added.
Updated services: Mainstreethost evolves to stay up to date with the latest trends and practices in SEO and digital marketing. For that reason, Mainstreethost has helped its nearly 4,000 clients achieve their marketing goals.
Mainstreethost recently added video production and video marketing to its list of services.