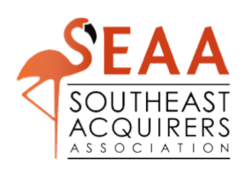 Our host city for the 2014 SEAA will be Atlanta, at the famed Omni Hotel at the CNN Center
Los Angeles, CA (PRWEB) March 05, 2013
We look forward to seeing you in Orlando for the 12th Annual Seminar held at the Hilton Lake Buena Vista at the Walt Disney World Resort.
The 2013 SEAA kicking off on Monday March 4th exhibits networking opportunities with all vendors and attendees. The Exhibit Hall features leading credit card payment processors, equipment manufactures, leasing companies and 3rd party vendors in the industry. Featured panel discussions led by industry leaders provide insight and new innovative solutions to the modern mobile payments market.
Due to the high volume of attendees the SEAA has sold out the Hilton and Double Tree hotels. The Wyndham Orlando Resort has now opened its doors to the SEAA attendees. Please be sure to book you room quickly before it fills up.
Complementary shuttle service is available, offering attendees free transportation to and from the Orlando International Airport (MCO), and a shuttle loop between the Hilton, Double Tree hotels, and Wyndham hotels. Be sure to take advantage of this convenient free shuttle service.
Be sure to follow the SEAA on all our social media accounts for up to date information about the 2013 conference:
Twitter
Facebook
Linkedin
We very excited to announce the SEAA has found our location for the 2014 conference.
"We are very pleased to announce our host city for the 2014 SEAA will be Atlanta, at the famed Omni Hotel at the CNN Center." Says Board President Martin Drake. "2014 marks the 13th year for the Southeast Acquirers Association Conference, and we are so pleased to continue providing education, networking opportunities, and panel discussions leading the way for the Mobile Payment processing industry."
The 2014 Southeast Acquirers Association Conference will be geared for professionals from all sectors of the merchant acquiring industry; SEAA provides education and discussion on the latest products, trends and legislation affecting the payments industry. SEAA also provides the opportunity to meet with some of the biggest and most innovative vendors servicing the industry.
Please be sure to stay update on all the exciting details and registration dates for the 2014 SEAA at http://www.southeastacquirers.com/press/
About SEAA Conference:
Southeast Acquirers Association is a not-for-profit, non-membership, independent association for all acquiring bankcard professionals. Founded in 2000, the SEAA was established to provide education to the ISO and MSP community, and economical access to the payment processing industry's latest trends and regulatory changes. More information can be found at http://www.southeastacquirers.com/press/