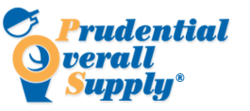 "We cannot wait to attend the BIOMEDevice Expo this spring," said a Prudential Uniforms representative
(PRWEB) March 02, 2013
Prudential Uniforms, a world-leading work uniform provider, has confirmed it will have an exhibit at the upcoming BIOMEDevice Boston Expo from April 10 to April 11, 2013 at the Boston Convention and Exhibition Center. With thousands of industry leading engineers, suppliers, and marketers already confirmed for the event, the BIOMEDevice Boston Expo promises to be one of the largest medical device events of the year. The event allows industry professionals to network, form new partnerships, and educate themselves. Prudential Uniforms will attend to feature their industry leading cleanroom work apparel services. Since 1960, Prudential Uniforms has been supplying these cleanroom work uniforms and now operate state-of-the-art ISO Class 3 cleanroom garment processing services throughout the United States.
"We cannot wait to attend the BIOMEDevice Expo this spring," said a Prudential Uniforms representative. "We hope not only to promote our own high quality cleanroom work apparel, but also network and learn from the impressive group of attendees. We look forward to forming new partnerships and being part of the future of medical device technology."
In addition to supplying cleanroom work apparel since 1960, Prudential Uniforms has provided businesses with work uniforms—whether through uniform rental, lease, or purchase—since 1932. These work uniforms are used throughout several industries including automotive, food service, construction, professional, delivery, and many more.
About Prudential Uniforms
Since 1932, Prudential Uniforms has provided businesses with high quality work apparel. Starting as a family-owned business in the midst of the Great Depression, Prudential Uniforms has become an international supplier of work uniforms with 27 open locations. Among their clients that range from small businesses to large corporations, Prudential Uniforms currently serves 110 Fortune 500 companies. In addition, Prudential Uniforms is a member of the Apparel Services Network, has accreditation with the internationally-respected Better Business Bureau with an A+ rating, and is certified as TRSA Clean Green. For more information, please visit their website at http://www.prudentialuniforms.com/, call them at 800.767.5536, or join them on Facebook, Twitter, Google+, YouTube, and LinkedIn.