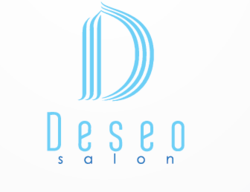 "My number one goal is to make sure you leave my chair looking beautiful and most of all feeling wonderful." - Fabien
Austin, TX (PRWEB) March 05, 2013
Designed to appeal to discerning business and leisure clientele alike, Deseo Salon continues to define a new standard of luxury hair care and service in Austin's ever expanding metropolis with the addition of celebrated hair designer Fabien Roussel.
After establishing himself as a hairstylist and salon owner in his native France, Roussel migrated to New York City in 2002 to pursue the opportunity to work with famed celebrity hairstylist Julien Farel. Roussel worked with Farel at his flagship Madison Avenue salon from 2002 to 2012, perfecting his craft.
While in New York, Roussel attained international distinction as a prominent stylist. His talents have been showcased in various editorials, including the cover of Manhattan Bride, Allure Magazine, Brides Magazine, Elle Décor, Glamour, Harper's Bazaar, Vanity Fair, and In Style. Roussel has styled models at New York's Fashion Week, including shows for Halston, Proenza Schouler, Tommy Hilfiger, and Lloyd Klein. In addition, Roussel has lent his expertise to various luxury brands such as Louis Vuitton, Hermès, Tom Ford, Tiffany & Co., Gucci, Longchamps, and DKNY in print and television advertising campaigns. Roussel has also styled various celebrity clientele, including Celine Dion, Gisele Bündchen, and Ivanka Trump.
"I came to Austin in 2012 for the lifestyle, the weather, the cultural and live music events, and to raise my two young daughters with my wife, an Austin native," said Roussel. He maintains his ties with New York, however, regularly traveling there to style his loyal clientele. Roussel recently earned the title of Master Stylist for Phyto, the luxury French hair haircare brand, providing creative direction for their flagship Lexington Avenue Salon, Phyto Universe. His work was featured on the cover of Phyto Magazine's Winter 2013 issue, a "Leçon de Cheveux with Fabien Roussel".
With over 20 years of experience, Roussel designs a cut that best suits his clients and brings out the most in their features. He is equally skilled at styling straight or curly hair. He gives hair a shiny, healthy texture and movement that is versatile yet glamorous. Roussel's specialties include long hair and up-dos, and his blow-outs are exceptional. Roussel's philosophy is simple: "My number one goal is to make sure you leave my chair looking beautiful and most of all feeling wonderful."
About Deseo Salon
Deseo Salon provides its clientele with a team of hair stylists boasting talent from Austin to New York's trendiest salons. Having years of experience at fashion shows in Paris, London and New York, the Deseo team has the education and the vision to give its clients what they "desire". Deseo is conveniently located in downtown Austin, Texas thanks to Austin Tenant Advisors for locating the space. Visit Deseo Salon at http://www.deseosalon.com.
Media Contact
Brianna McKinney
Bloom Communications for Deseo Salon
512.535.5066
brianna (at) bloom-comm (dot) com