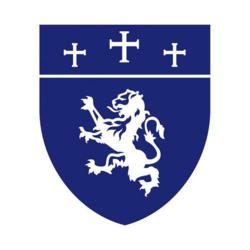 We are pleased to join The King's College Board in support of the institution's mission to prepare students for leadership roles rooted in Christian principles.
New York City, New York (PRWEB) March 06, 2013
The Board of Trustees of The King's College announced today that Mr. Richard DeVos and Mrs. Helen DeVos will join King's as the newest members of the Board.
Richard DeVos is the Co-Founder and Former President of Amway Corp. and Chairman of the Orlando Magic.
Helen DeVos is a contributor to many Christian organizations and a generous supporter of the arts, education, and health care.
"We are pleased to join The King's College Board in support of the institution's mission to prepare students for leadership roles rooted in Christian principles," the DeVoses said.
Rich and Helen DeVos have devoted their lives to the service of others through building businesses and supporting Christian organizations and education. In recognition of their generous donations to a number of major projects, they received the William E. Simon Prize in Philanthropic Leadership in 2006.
"The King's Board is honored that Rich and Helen DeVos are joining us," said Mr. John Beckett, Chairman of the Board. "They both have a long history of support for higher education, especially when it embodies the high principles of the Christian faith, leadership development, and the free market system. We are confident the entire college community will be enriched by their wisdom and commitment to the mission of King's."
In 1959, Mr. DeVos founded Amway with partner Jay Van Andel. Today, Amway offers consumer products and business opportunities in more than 100 countries. A renowned speaker, Rich has appeared before hundreds of thousands of people worldwide. His recorded talk, "Selling America," received the Alexander Hamilton Award for Economic Education from the Freedoms Foundation. He has written four books: "BELIEVE!", "Compassionate Capitalism", "Hope From My Heart: Ten Lessons for Life", and "Ten Powerful Phrases for Positive People." He also has received numerous awards and holds fourteen honorary doctorate degrees from various colleges and universities across the country. In 1991, Rich and his family acquired a National Basketball Association franchise, the Orlando Magic. Mr. DeVos has served in the Army Air Corps and is a graduate of Grand Rapids Christian High School. He attended Calvin College in Grand Rapids, Michigan.
"Helen and Rich bring not only a wealth of experience, accomplishment and service to the King's Board, but also are the perfect role models for our students," said Mrs. Alice Hanley, who has served on the Board since 2008. "Their faith informs and infuses every aspect of their lives, and their humility and servant hearts witness to all of us."
Helen DeVos has devoted her life to service to others and to her communities as an active member, participant and contributor to churches and other Christian organizations. She has also been a generous supporter of the arts, education, and health care. Mrs. DeVos is well known as a supporter of symphony orchestras and has shared her love of music on both local and national levels. In 1971, she began to serve on the board of the Grand Rapids Symphony Orchestra and later on the executive committee; she has been an Honorary Board Member since she retired in 1992. Mrs. DeVos also is an honorary board member of the League of American Orchestras in New York City, where she served as a board member from 1982-1992, as Vice Chairman of the Executive Board from 1985-1992 and Chairman of the Nominating Committee from 1989-1991. She and her husband have donated generously through the Richard and Helen DeVos Foundation. Their motivation to give is based on their faith and their responsibility as stewards of the financial resources God has given them.
Richard and Helen join the Board at a remarkable time for The King's College. The College has had record enrollment since reopening in Manhattan in the late 1990s and raised more than $23 million in donations in the last year. Students and graduates work at organizations and companies such as BBC Worldwide Productions, Harper Collins Publishing Company, MSNBC, MTV Networks, New Jersey Governor's Office, PEI Funds, Penguin Publishing, The Institute for American Values, UBS Financial, and the United Nations. The Board of Trustees has guided the College through the economic downturn of 2008, a move to the Financial District of Lower Manhattan, and changes in leadership.
The DeVoses have demonstrated their support for The King's College in time and in giving. Presently, Mr. DeVos is serving on the College's Presidential Search Committee. In May 2012 "The Campaign for The King's College" launched with a lead gift from The Richard & Helen DeVos Foundation.
President Andrew Mills remarked, "The mission of The King's College is to prepare young men and women for roles of leadership. There is no one better than Helen and Rich DeVos to help us achieve that goal."
ABOUT KING'S
Through its commitment to the truths of Christianity and a biblical worldview, The King's College seeks to transform society by preparing students for careers in which they help to shape and eventually to lead strategic public and private institutions, and by supporting faculty members as they directly engage culture through writing and speaking publicly on critical issues.
The King's College educates students in the ideas upon which nations rise and fall. With a focused curriculum in the liberal arts tradition, students are prepared to help shape, and eventually to lead, the institutions of government, civil society, media, law, business, education, the arts, and the church.
Founded in 1938 and reestablished in 1999, The King's College offers four majors to 503 full time students. With a 15:1 student to faculty ratio, students take advantage of world-class faculty, of which nearly 80% have terminal degrees. King's is a Christian college located in New York City.