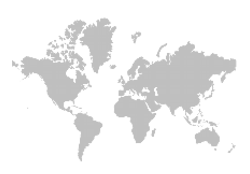 "Content-rich companies in California and East Asia, working in sectors such as streaming media, film production, web hosting, social media, and financial services now have more direct access to their trans-Pacific counterparts
Los Angeles, CA (PRWEB) March 03, 2013
Northern-Virginia based data center provider InfoRelay Online Systems Inc. announced Thursday that it had established direct network connectivity to KDDI Corporation, one of the largest network providers in East Asia. The strategic peering agreement provides optimized, high-bandwidth connectivity between the Western United States and Japan, China, North and South Korea, Thailand and many others nations in the surrounding regions.
The prominent Tokyo, Japan-based telecom firm KDDI Corporation provides IPv6, IPv4, overseas point-to-point connectivity, Content Delivery Networks, and Global Routing solutions to companies in the East Asian regions, as well as in the Americas. InfoRelay and KDDI mesh their global networks through a direct peering infrastructure that increases transfer speeds and network stability for clients that require large amounts of bandwidth. InfoRelay allows clients to connect to this network using various Ethernet protocols, including 1 Gigabit, 10 Gigabit, and 100 Gigabit Ethernet -- reducing the amount of time it takes to transmit and receive large quantities of data. InfoRelay Spokesperson Jonathan Maxim explains, "Content-rich companies in California and East Asia, working in sectors such as streaming media, film production, web hosting, social media, and financial services now have more direct access to their trans-Pacific counterparts over a greater number of networks through InfoRelay's newly optimized peering platform with KDDI."
InfoRelay, the data center and managed IT solutions firm offering secure colocation, on-demand Cloud solutions, Metro Ethernet and fiber connectivity, is present in 14 markets across the United States, including Los Angeles, Northern Virginia, Miami, and New York. InfoRelay's President, Russell Weiss explains, "While InfoRelay has a strong continental US presence, increasing demand from media-centric companies in the Asia Pacific region has led to the development of new direct peering relationships with companies outside the United States like KDDI, as well as others, that decrease our network latency and increase overall network performance for our customers that need to send data to, or retrieve data from this region."
In addition to KDDI, InfoRelay peers with networks Pacnet, Japan Telecom, and over 30 additional networks. InfoRelay's numerous peering relationships further enhance InfoRelay's optimized, proprietary carrier blend, and multi-homed network that has over 200Gbps of capacity and guarantees 99.999% uptime.
For more on this story, please contact InfoRelay's Marketing Department at 703.485.4600
###
About InfoRelay Online Systems, Inc
InfoRelay Online Systems, Inc., founded in 1995, is a leading national colocation provider with value-added services designed to alleviate the strain on IT budgets while providing superior customer support. The InfoRelay network is made up of a robust carrier blend, world class SSAE 16 Type II data centers, a portfolio of network and data products, a wealth of in-house technical knowledge, and a passionate support team. The InfoRelay network is home to healthcare firms, federal and state government, legal services, non-profit, and e-commerce platforms.