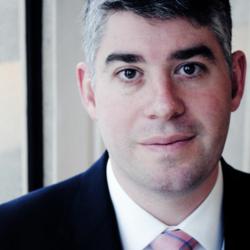 I am excited for the possibilities this strategic investment will bring to the funded startup and business ecosystem in Boston
BOSTON, MA (PRWEB) March 04, 2013
Peter C. Wernau, CEO of Wernau Asset Management and co-founder of Apricot Capital, today announced a strategic equity investment in Verge Advisors LLC (http://www.vergeadvisors.com) through his private equity entity Dartmouth Street Ventures Limited Partnership.
Verge Advisors, founded by Jonathan Iannacone, is an outsource CFO firm working with venture-backed and growth companies in the Boston area. The firm's CEO Jonathan Iannacone is an experienced CFO for some of the regions finest companies. The firm's clients include companies that service the startup community and some of the leading emerging media and mobile companies in the Boston area.
Mr. Iannacone and Mr. Wernau have been business advisors and colleagues for many years and made the strategic decision to become formal partners at the beginning of 2013 to focus the Verge Advisors business model on the firm's high caliber clients and partners. Mr. Iannacone will remain the majority partner and CEO of the firm.
Mr. Iannacone commented, "Peter has been a close and valuable advisor to the firm from the very beginning. The decision to move to a formal partnership with him reflects my belief that both his business acumen and his integrity are second to none."
Mr. Wernau explained, "Jonathan is an exceptional business partner. Our philosophies on how to operate and invest in businesses are totally aligned. I am excited for the possibilities this strategic investment will bring to the funded startup and business ecosystem in Boston."
Mr. Wernau is the owner and founder of private wealth management firm Wernau Asset Management, General Partner of Dartmouth Street Ventures LP and co-founder of Apricot Capital, a Boston angel investing firm.
About Verge Advisors
Verge Advisors provides outsource CFO services for growing businesses. The firm operates at the intersection of strategy and tactical execution assisting firms along the spectrum of managing growth to exploring an exit. Combining real-world experience, big firm skills and a proven network the firm helps drive better decision-making and accountability in its clients' businesses. The firm is located at the Cambridge Innovation Center (CIC) in the heart of the startup community in Cambridge, MA.