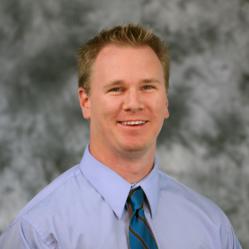 With his proven experience and success, we are confident that he will make a valuable contribution to our continued growth
Souderton, PA (PRWEB) March 05, 2013
Solar Atmospheres of Eastern PA recently named Jamie Jones as its new Vice President of Operations. Mr. Jones has been with the company for nineteen years in a variety of departments and served as General Manager of Operations for the past seven years.
In his new role, Mr. Jones will oversee the day-to-day operations of both the heat treating facility in Souderton, PA and the brazing facility in Hatfield. PA. His responsibilities include the direction and management of maintenance, scheduling, shipping/receiving, customer service, training, purchasing and staffing. He will also work closely with the quality and sales departments to ensure that customer requirements are consistently being met.
Corporate president, Roger Jones states, "Jamie has built up a wealth of knowledge in all areas of our heat treating and brazing business and more specifically with our facilities and equipment. We are fortunate that the tremendous growth at Solar Atmospheres (which he played a large part in) has opened up an opportunity for Jamie to take on an even greater level of responsibility. With his proven experience and success, we are confident that he will make a valuable contribution to our continued growth."
Jamie is a member of ASM and currently serves on the ASM Liberty Bell Chapter Executive Committee. He is also a member of the Metal Treating Institute (MTI), serves on their board of trustees and has taken a number of metallurgical and heat treating courses through their training program.
ABOUT SOLAR ATMOSPHERES
Solar Atmospheres is one of the world's largest providers of commercial vacuum heat treating services. Through unmatched technical expertise, equipment, and quality assurance, Solar's thermal processing produces bright, scale-free parts with minimal distortion. For clients requiring an "out-of-the ordinary" application, an in-house R&D team of metallurgists and scientists develop innovative, custom process solutions. Serving over 18 markets, Solar's state-of-the art services include vacuum brazing, carburizing, nitriding and advanced processing of raw materials such as Titanium, Tantalum, and nano powders. With over 50 furnaces ranging from lab sized to the world's largest commercial vacuum furnaces, Solar can efficiently handle any size job. Headquartered in Souderton, near Philadelphia, Solar also operates plants in Hermitage, near Pittsburgh and in Fontana, California, near Los Angeles. Please visit http://www.solaratm.com for more information.
###