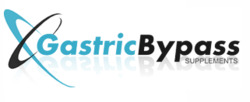 (PRWEB) March 02, 2013
GastricBypassSupplements.com, the online supplier of premium nutritional products for people in the pre and post stage of gastric bypass surgery, has expanded their shipping territory to Canada. This significantly increases access to some of the industry's finest bariatric vitamins, bariatric food, calcium citrate with vitamin D supplements and much more. This comes as good news to the people of Canada in the pre or post stages of gastric bypass surgery in search of the highest quality bariatric supplements for the lowest online prices.
Growing demand for Gastric Bypass Supplements' many high quality nutritional supplements and more has allowed for the Massachusetts's based company to expand into international markets. In addition, as weight-loss surgery grows in popularity across Canada and in the United States, the need for effective and affordable bariatric nutritional solutions grows with it. Quality is paramount for these types of supplements to be effective, which has made GastricBypassSupplements.com a well sought after source of high-grade bariatric supplements for patients across North America.
GastricBypassSupplements.com offers a wide variety of high quality bariatric diet options, bariatric vitamins, bariatric food, calcium citrate supplements, bariatric protein bars, and much more. As long time experts in the field, GastricBypassSupplements.com is dedicated to supplying weight-loss surgery patients the nutritional supplements they need to maximize their health and mitigate possible complications. There expanded ability to deliver to Canadian addresses is an excellent opportunity for people throughout the country in the pre and post stage of gastric bypass surgery to discover the high quality products Gastric Bypass Supplements has to offer. GastricBypassSupplement.com is determined to remain a leader in gastric supplement products and they encourage people entering gastric bypass surgery to peruse their website and find the essential products they will need to be healthy through the surgery and beyond.
About Gastric Bypass Supplements
GastricBypassSupplements.com supplies premium nutritional products to customers in the pre and post stage of gastric bypass surgery. They have been serving bariatric customers for over seven years through their retail outlet, Faunce Corner Nutrition, located in North Dartmouth, MA is a division of Fitness Connection. They have sales on thousands of their products, with weekly specials, a knowledgeable staff and they now ship to Canada. For more information, visit http://www.gastricbypasssupplements.com or follow them on Facebook, Twitter or Google+.