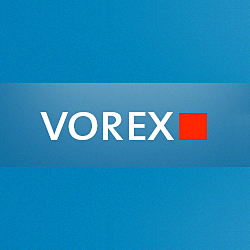 Since launching our customer-centric upgrade initiative, we have been afforded some amazing insights into what our customers really need and what they can use
Plano, TX (PRWEB) March 05, 2013
Focused on engineering a Professional Services Automation Solution (PSA) to meet the specific needs of today's small business professional, Vorex PSA has turned to an often overlooked source, the user. By basing functionality upgrades and software developments directly on the feedback of their expanding customer base, the PSA software provider has designed a solution that mirrors the functional appeal of a customized solution, just without the expensive price tag.
"Customized PSA Solutions can be expensive," says Mike Salem, CEO at Vorex. "So unless you are a Fortune 500 Company with a seemingly limitless budget, you are forced to make do with one of those other one-size-fits most solutions. Then, what you end up with is something that doesn't quite fit your needs, creating more challenges than efficiencies."
Vorex is taking a different approach to engineering their PSA solution. Not only is the company dedicated to ensuring that their software remains economically budget-friendly for the small business - but by basing all their upgrades and functionality product changes on customer feedback and requests, they have created a solution that offers the same customized functionality of a more expensive business automation suite:

All requests are reviewed by a Vorex software design engineer
Allows customers to request custom changes
Approved updates are completed at no cost to customer
Updates are based on actual real business world needs
"Since launching our customer-centric upgrade initiative, we have been afforded some amazing insights into what our customers really need and what they can use," continues Salem. "The result has been a complete reimagining of what the word solution actually means. No longer are we engineering a solution we 'think' our customer can use. Instead, we have created a solution we 'know' delivers results."
Most recently, this customer-driven upgrade strategy has resulted in a significant forecasting update to their project management software. The new functionality allows the project manager to simulate a project before its starts, including staffing it and assigning hours per employee. This gives the user the power to forecast their projects, estimate feasibility and profitability, and track hours and profitability to ensure everything remains on schedule.
"What we've also discovered is that while a request for an update may be exclusive to one customer, it can provide value to all our customers." adds Salem. "For example, DAR Telecom, a US based consulting firm, recently requested more granular visibility in our timesheet management software. After making this addition to the next release, we had more than one user let us know what a difference this new functionality made in helping extend control across their business operations."
About Vorex
Vorex is a leading global provider of cloud-based Professional Services Automation (PSA) software solutions. As the only PSA company currently offering the completely integrated combination of CRM, project management, HR and invoicing solutions, Vorex PSA offers its clients true end-to-end visibility and control. It's this comprehensive visibility combined with an easy-to-use interface that has made the Vorex PSA solution the industry recognized go-to answer for companies interested in automating and integrating their project management and time tracking needs. For more information, connect with them through Facebook or visit them online.