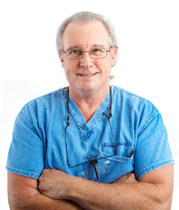 New York, NY (PRWEB) March 04, 2013
Dr. Michael Lorin Reed, has been welcomed as the newest member of the Haute MD Network. An exclusive invitation-only group, the doctors representing the network are at the pinnacles of their industries. Dr. Reed was handpicked for his exceptional talent in Hair Restoration. Haute Living Magazine will feature Dr. Reed as the exclusive Haute MD specialist for Hair Restoration in New York.
About Haute MD Network
The exclusive Haute Living Haute MD Network is made up of the most prestigious doctors across the US. These doctors are revered and invited for their skill in one of nine specialties: Breast, Face, Smile, Nose, Skin, Body, Orthopedic, Hair Replacement, and Vision/Lasik The Haute MD blog is frequently updated with groundbreaking news, trends and events in the industry, and is the ultimate source for finding the best doctor in your area. All this and more may be accessed by visiting http://www.hautemd.com.
About Dr. Michael Lorin Reed
Dr. Michael Lorin Reed is a board certified Manhattan-based dermatologist in private practice since 1978. His professional expertise is in general dermatology with a subspecialty in the medical and surgical treatment of hair and scalp disorders. He has served on the faculty of New York University for over 25 years as a Professor of Clinical Dermatology where he has directed the NYU hair loss clinic and the NYU hair transplant clinic. He has lectured and published extensively on the subject of skin and hair disorders.
Dr. Reed graduated Summa Cum Laude with a Bachelors of Science from Pennsylvania State University, where he was fifth in a class of 6000 and first in Science. He is a member of the Phi Beta Kappa Honorary Society. He studied medicine at Albert Einstein Medical School where he was elected to the Alpha Omega Alpha Honorary Society. In 1978 he became a Diplomate of the American Academy of Dermatology and belongs to numerous medical and surgical societies including the American Society for Dermatologic Surgery, the International Society for Hair Restoration Surgery, and the American Society for Hair Restoration Surgery.
Dr. Reed is a renowned expert in the treatment of hair loss disorders in men and women, using the most innovative, state-of-the-art medical and surgical modalities available. He has been featured on The View, MSNBC, and ABC News Tonight. His philosophy is that every patient is unique, and thus deserves special attention to their individual need. In the end, it is about treating the patient, not just the problem.
To Learn More: Visit Dr. Michael Lorin Reed's Haute MD Member Profile here