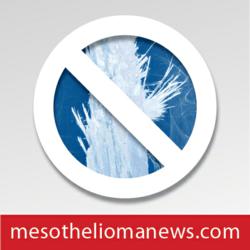 DALLAS (PRWEB) March 03, 2013
The internationally accredited Asbestos Disease Awareness Organization (ADAO) convenes March 22-24, 2013, in Washington, DC, for its ninth consecutive annual summit, this year emphasizing "The Asbestos Crisis: New Trends in Prevention and Treatment."
Among the distinguished roster of speakers is professor/scholar/author Dr. Charles Levenstein, whose slated presentation is entitled "Lessons Learned from AHERA: Asbestos Management in Schools." Dr. Levenstein, with Madeleine Scammel, has just completed editing The Toxic Schoolhouse, upon which the subject of his ADAO session will center. Click here to view the entire conference agenda.
Dr. Levenstein is Professor Emeritus of Work Environment Policy at The University of Massachusetts Lowell. He holds a Ph.D. in Economics from M.I.T. and a Master's degree in Physiology and Occupational Health from Harvard School of Public Health. He is Editor Emeritus of New Solutions Journal of Occupational and Environmental Health Policy and author of numerous articles in peer-reviewed journals, as well as several books including The Cotton Dust Papers (with G. DeLaurier and M.L. Dunn), the story of the 50-year struggle for U.S. recognition of the pernicious occupational diseases, such as mesothelioma, caused by asbestos exposure— despite acknowledgment of its devastation for nearly a century.
CEO and ADAO co-founder Linda Reinstein notes that the United States has yet to ban the use of asbestos, though she has repeatedly urged congressional and OSHA (Occupational Safety and Health Administration) leaders to support pending legislation demanding a complete domestic ban. "Clearly, one life lost to lung disease is tragic, but hundreds of thousands of lives lost is unconscionable," she says. "OSHA has the opportunity— and the responsibility— to protect Americans from these preventable diseases."
After nine years of hard work by countless volunteers, sponsors, supporters, and Reinstein herself, ADAO is now the largest independent anti-asbestos organization in the United States.
National mesothelioma law firm Baron & Budd, platinum sponsor of ADAO for the second year consecutively, has been committed for over 35 years to 'Protecting What's Right' for those affected by asbestos exposure. In tandem with ADAO, Baron & Budd's mesothelioma lawyers are devoted to consistent progress in patient advocacy, treatment and prevention, medical advancements such as early diagnostic breakthroughs, and a ban on asbestos use.
For more on ADAO and to learn more about the ninth annual conference, visit
http://www.asbestosdiseaseawareness.org.
If someone you love has been diagnosed with mesothelioma, learn about your options at http://www.mesotheliomanews.com, an independent online forum sponsored by Baron & Budd.
About Baron & Budd, P.C.
The national mesothelioma law firm of Baron & Budd, P.C. has a more than 30-year history of "Protecting What's Right" for asbestos sufferers and their families. As one of the first law firms to successfully litigate an asbestos lawsuit, Baron & Budd continues to actively represent veterans, industry workers and others who are suffering as a result of exposure to asbestos. Baron & Budd achieved the largest mesothelioma verdict ever in the state of Texas, a $55 million verdict for an asbestos sufferer and his family in El Paso, Texas. Contact Baron and Budd at 1.866.855.1229 for additional information on mesothelioma treatments, mesothelioma cancer doctors and treatment centers and mesothelioma attorneys.