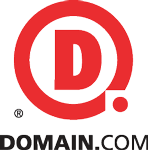 I'm sure we'll see a surge of new domain registrations from all the ideas generated at SXSW.
Vancouver, WA (PRWEB) March 05, 2013
Domain.com, a leading provider of domain name registration and web hosting solutions, today announces the "Never Stop Creating" challenge launching at SXSW Interactive in Austin, Texas. SXSW Interactive, the widely recognized top tech startup event in the world, starts its high profile schedule this Friday with six jam packed days of cutting-edge events.
Immediately following Saturday's keynote by rocket visionary Elon Musk of SpaceX, Domain.com invites all SXSW Interactive badge holders to its can't miss tech-preneur networking party in the East Tent at Brush Square Park directly across from the Austin Convention Center.
Highlighted by popular eighties new wave, nerd cover band The Spazmatics, The Brush Square Bash and Lounge will feature Texas barbecue, appetizers, and beverages including local microbrews and custom domain cocktails. Attendees can lounge and repower their mobile phones on Domain.com's mobile charging stations while enjoying wi-fi and prizes including free and discounted domain names.
The "Never Stop Creating" challenge, which kicks off Saturday night at the Brush Square Bash, invites entrepreneurs and SXSW attendees to unleash their creativity and turn their ideas into reality. Domain.com's tools make it simple to name, build, and host powerful websites. These websites are often the foundations by which successful new ventures live and grow.
"There's an incredible energy and excitement that comes from brainstorming and collaborating with others," said David Andrews, Marketing Director for Domain.com. "I'm sure we'll see a surge of new domain registrations from all the ideas generated at SXSW. We want to show our support for these new ideas with affordable domain registration and top flight web hosting."
SXSW Interactive's four day trade show starts Sunday, March 10th and celebrates the organizations at the forefront of the evolving relationship between media, technology, creators, and consumers. Domain.com's booth #823 will promote innovative thinking with an all-new, employee created custom engineered Twitter controlled candy machine that dispenses prizes when people tweet @domaindotcom.
More news about Domain.com's SXSW program will be announced Monday morning on the Domain.com blog.
To get a head start on launching a new business or creating a website for an existing one, visit Domain.com to name, build, and host your next great idea.
About Domain.com
Helping individuals and businesses become successful online since 2000, Domain.com delivers high quality, reliable domain name registration and web hosting services at affordable prices. Domain.com, an ICANN-accredited registrar, offers a full range of solutions to create and market websites including web hosting, VPS hosting, Email, SSL certificates, website design, and email marketing. For more information visit: http://www.domain.com.