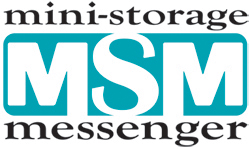 Phoenix, AZ (PRWEB) March 06, 2013
The latest marketing tool for self-storage professionals is now available from "Mini-Storage Messenger." The new book "How to Build and Market a 5-Star Online Reputation" by Nick Nichols may be purchased at http://www.ministoragemessenger.com for $29.95.
The book discusses strategies for building an excellent online reputation and creating marketing that showcases top-of-page online search engine results. Topics include the following:

Assessing and monitoring an online reputation
Listing a business online
Maximizing advertising and promotion dollars
Identifying roadblocks to customer rentals
Understanding how changes at Google affect online visibility
Preempting the competition
Utilizing consumer review sites effectively
Author and market strategist Nick Nichols helps business owners and professional service providers position themselves as the best and obvious choice to their target markets by building impeccable online reputations.
About "Mini-Storage Messenger"
"Mini-Storage Messenger" is the leading monthly trade magazine covering the global self-storage industry. MiniCo Insurance Agency, LLC, publishes "Mini-Storage Messenger" in both print and digital formats. Other publications include the "Self-Storage Almanac," "Self-Storage Canada," "Self-Storage Now!," "Mobile Self-Storage Magazine," and the "Self-Storage Buyer's Guide."
About MiniCo Insurance Agency, LLC
MiniCo Insurance Agency, LLC, was founded in 1974 as a provider of specialty insurance products and publications for the self-storage industry. Today the company is a full-service managing general agency offering multiple specialty property and casualty insurance products for a variety of unique industries and exposures. MiniCo Insurance Agency, LLC, the parent company of MiniCo Insurance Agency of Canada, Incorporated, is a member of the Aran Insurance Services Group.