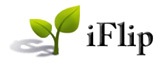 I've been investing in real estate now for 20 years and I love it
Salt Lake City, UT (PRWEB) March 02, 2013
For years, people have been buying and selling real estate. Most people buy a home to call their own because of the many advantages and gratification that comes with home ownership. There are also those out there that buy homes as a living. They buy home at low prices and then sell those homes for a higher price to other individuals.
One guy in particular, Cameron Dunlap, has been doing this since 1993. "I've been investing in real estate now for 20 years and I love it." Cameron is also a speaker and trainer. One of things he teaches his students is the 5 steps to success. These are the steps one must take in order to be successful in real estate.
Those steps include:
1) Generating Leads or Prospects
2) Prescreen Leads or Prospects
3) Make Offers
4) Follow Up
5) Close Quickly
Without any of these 5 steps, those who might try their luck in real estate would not succeed.
Generating leads of prospects is one of most important pieces and the most time consuming. Without leads coming in, the real estate investing business comes to a standstill. One of the ways Cameron has over come this is by creating a software program, called iflip, that basically does all the hard leg work and saves him a ton of time. It attracts, trains and manages a group of people that look for real estate deals.
Once the deals are found, the pre-screening process begins. This is where the investor makes sure the numbers look right and then talks to the person or bank that is selling the property and finds out everything they can about the situation. Knowing as much as they can and what the condition the property is in, will help the investor determine what they will pay for the property.
Then the offer is made to the individual or bank. Making the offer on the property creates an agreement with the seller and buyer. Now the investor can start looking for a buyer to buy this property. Ideally they are looking for cash buyers because they don't have to get a loan which sometimes can be hard especially right now. Most investors create a cash buyers list they can refer to later when they get more deals. Cam has created a cash buyer data feed that automatically sends him cash buyers all over the nation.
The last step is then closing quickly so the invest get paid. A good title company or attorney can really help out in this closing process. Once the home sells to the end buyer, the investor get paid.
Those that want to learn more about this process or the tools used can visit http://www.camerondunlapiflip.com