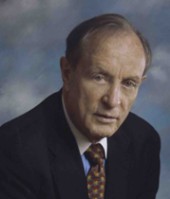 New York, NY (PRWEB) March 03, 2013
Dr. Donald Wood-Smith has been welcomed as the newest member of the Haute MD Network. An exclusive invitation-only group, the doctors representing the network are at the pinnacles of their industries. Dr. Wood-Smith was handpicked for his exceptional talent in primary and secondary rhinoplasty. Haute Living Magazine will feature Dr. Wood-Smith as the exclusive Haute MD specialist in the Nose category for New York.
About Haute MD Network
The exclusive Haute Living Haute MD Network is made up of the most prestigious doctors across the US. These doctors are revered and invited for their skill in one of nine specialties: Breast, Face, Smile, Nose, Skin, Body, Orthopedic, Hair Restoration, and Vision. The Haute MD blog is frequently updated with groundbreaking news, trends and events in the industry, and is the ultimate source for finding the best doctor in your area. All this and more may be accessed by visiting http://www.hautemd.com.
About Dr. Donald Wood-Smith
Donald Wood-Smith, M.D. F.A.C.S., F.R.C.S., an internationally renowned Manhattan plastic surgeon, who specializes in surgery of the face, breast and body, has established offices in London and is now available to patients seeking the newest procedures in cosmetic enhancement. Wood-Smith notes; "cosmetic plastic surgery is an evolving art with new techniques emerging with great frequency each year." Dr. Wood-Smith travels to Britain monthly where he consults with patients and operates. His UK practice is located at 19 Wimpole Street, London WIG 8GE.
Born in Sydney, Australia Dr. Wood-Smith was educated at the Newington College, Sydney, Australia; Sydney University Medical School and the Royal College of Surgeons, Edinburgh, Scotland. He is an overseas member of the British Association of Plastic Surgeons and a Fellow of the Royal College of Surgeons, Edinburgh, Scotland. Dr. Wood-Smith is professor of Plastic Surgery at New York's Columbia Presbyterian Hospital and Chairman of the Department of Plastic Surgery at the New York Eye & Ear Infirmary.
Dr. Wood-Smith is published in over a hundred scientific papers. He co-authored the definitive books: "Cosmetic Facial Surgery" with Dr. Thomas Rees and "The Nursing Care of the Plastic Surgery Patient" with Pauline Porowski, R.N. He is prominently named in respected consumer directories to plastic surgery including New York Magazine's "The Best Doctors in New York" (1997, 1998, 1999, 2000, 2001, 2002, 2003, 2004 and 2005 issues); Town & Country Magazine's listing of Eminent Plastic Surgeons. He is quoted frequently in U. S. editions of Vogue and Harpers Bazaar.
Dr. Wood-Smith is Board-Certified by the American Board of Plastic Surgery and is an active member of the American Society of Aesthetic Plastic Surgery, and the American Association of Plastic Surgeons. He is a member of the British Association of Plastic Surgeons and is licensed in the United States, Great Britain and Australia. Renowned nationally and internationally for his pioneering work in cosmetic surgery, Dr. Wood- Smith seeks to bring his vast knowledge and skill to men and women in Britain who want to achieve optimum results using state-of-the-art techniques in the hands of a highly skilled plastic surgeon.
To Learn More: Visit Dr. Donald Wood-Smith's Haute MD Member Profile