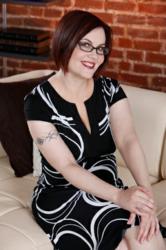 (PRWEB) March 02, 2013
Tristan Taormino will be on "To The Best of Our Knowledge," as part of a show called 'After the Romance,' which airs this weekend on NPR stations. Tristan talks with host Steve Paulson about her book Opening Up: A Guide to Creating and Sustaining Open Relationships, open relationships, swinging, polyamory, and more. Listen during the following times on local NPR stations:
Atlanta, GA: Monday and Tuesday 11:00 am on 91.7 WUGA-FM
Columbus, OH: Sunday 3:00 pm on 89.7 WOSU-FM
Eugene, OR: Sunday 8:00 am on 1280 KRVM-AM
Los Angeles, CA: Sunday 9:00 pm on 88.3 KCLU-FM
Milwaukee, WI: Sunday 12:00 pm on 90.7 WHAD-FM
San Francisco, CA: Sunday, 8:00 am on 91.7 KALW-FM and Sunday, 7:00 pm on 88.5 KQED-FM
Seattle, WA: Friday (3/8) 8:00 pm on 94.9 KUOW-FM
Springfield, MA: Sunday, 8:00 am on 640 WNNZ-AM
For other local areas, click here to search by state.
You can also stream or download the mp3 of the entire show featuring Tristan Taormino, Esther Perel, Kate Bolick, Brian Kaufman and Martin Swinger, and more or listen to and download Tristan's segment here.
Relationship expert and bestselling author Tristan Taormino offers a bold new strategy for creating loving, lasting relationships. Drawing on in-depth interviews with over a hundred women and men, Opening Up explores the real-life benefits and challenges of all styles of open relationships—from partnered nonmonogamy to solo polyamory. With her refreshingly down-to-earth style and sharp wit, Taormino offers solutions for making an open relationship work, including tips on dealing with jealousy, negotiating boundaries, finding community, parenting, and time management. Listen to the audio book through Audible.
What people are saying about Opening Up and Tristan Taormino:
"Taormino cuts through all the utopian theory and gets down to what people really need: the nuts and bolts of how open relationships work. I want to give Opening Up to everyone I know who asks, 'How do you do it?'" —Susie Bright
"A luscious smorgasbord of nonmonogamy as an opportunity for breaking free of one-way models of sex and love. Taormino's discussion is remarkably nuanced and balanced—and encourages readers to proceed with their eyes wide open." —Jack Morin, Ph.D., author of The Erotic Mind
"Courageous, stunningly thorough and inspiring." —Daphne Rose Kingma, author of The Future of Love
50 Shades of Kink
An Introduction to BDSM
Tristan Taormino can tell you everything you want to know about the world of kink, and more! Operating on the pleasure principle, 50 Shades of Kink is a truly helpful how-to that is a perfect beginner's guide into the realm of kinkiness and can also serve as a wonderful refresher course.
See Tristan in person at the Garden, Washington, D. C. on March 14 and at Catalyst Con East on March 15. She will also be interviewing an array of Cleis Press authors about writing erotica on her show Sex Out Loud on March 15.
TRISTAN TAORMINO is an award-winning author, columnist, editor, filmmaker, and sex educator. She is the author of seven books, including Opening Up: A Guide to Creating and Sustaining Open Relationships and The Ultimate Guide to Kink. She is editor of 23 anthologies, including more than a dozen volumes of the Best Lesbian Erotica series, which she created. She's written for a multitude of publications from Yale Journal of Law and Feminism to The Village Voice to Penthouse. She has been featured in more than 400 publications and appeared on countless TV and radio shows. She lectures at top colleges and universities and teaches sex and relationships around the world.