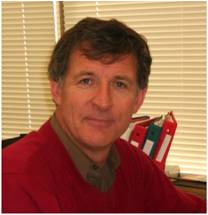 St. Catharines, Ontario (PRWEB) March 03, 2013
"While the notion of the 'Bully Boss' is widespread in popular thinking, and the term 'Bully Boss' is synonymous with hostile or toxic workplaces, our data shows that from a frequency point of view the Bully Boss is nowhere near as frequent as the 'Bully Co-worker,'" says Dr. John Yardley, President of Metrics@Work.
The study also found that harassment from people external to the work organization – such as patients and families in healthcare, students in secondary and elementary schools, and citizens and clients – is more frequent than that of Bully Bosses. "On average, externals are 1.9 times and co-workers are 1.5 times more frequent in harassment behaviours than persons in authority, which runs counter to many popular assumptions of harassment," said Dr. Yardley.
Metrics@Work surveys capture 4 major types of negative behaviours: harassment, discriminatory, violent, and unwanted sexual behaviours, and ask respondents to indicate who is perpetrating the alleged behaviours, including co-workers and peers (i.e., lateral, the "bully co-worker"), persons in authority (i.e., downward, the "bully boss"), persons that you supervise (i.e., upward, the "bully employee"), and external contacts (the "bully client").
Dr. Yardley suggests research indicates long-term consequences of frequent and chronic harassment. "Negative personal health and work effects are more likely with chronic, higher frequencies of harassment. With the kinds of frequencies we're seeing in our data there are clear implications for negative effects on personal health and ability to work, including increases in presenteeism, absenteeism, and likelihood of quitting" he said.
Metrics@Work's findings show that 7.8% of employees (1 in 8) reported being frequently harassed by co-workers (daily or once a week), whereas 4.3% (1 in 20) reported being frequently harassed by a person in authority. However, says Yardley, "while the frequency is much lower for persons in authority, that finding is no real cause for celebration as the effects of harassment from people in authority usually land more heavily than those from co-workers."
About Metrics@Work Inc.
Metrics@Work offers expertise in organizational measurement and consulting within the fields of organizational behaviour and health, employee engagement, quality of work life, and employee health and well-being. Metrics@Work has worked with over 250 Canadian organizations and as part of its workplace survey practices has been measuring negative behaviours in the workplace since 2003.