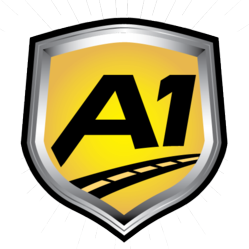 Aptos, CA (PRWEB) March 03, 2013
In an effort to keep pace with the growing use of mobile technology and the evolving needs of its customers, A-1 Auto Transport has released an auto transport Android application that offers a sleek, simple interface and an easy-to-use submission form that generates a free comparative price quote instantly.
Following the release of its successful and popular iPhone app last year, A-1 Auto Transport continues to come up with new avenues to deliver services and engage with its customers across existing and emerging technology channels. Thanks in part to its willingness to incorporate technology with customer service, a1autotransport.com has become a worldwide vehicle shipping leader.
The Android app is free and requires the Android 1.6 operating system, which means it will work on smart phones and tablets dating back as far as 2009. With GPS systems on all of their transport carriers, A-1 Auto Transport can also provide real-time updates via satellite tracking, which provides piece of mind throughout the transport process.
Use of the Android app is as simple and straightforward as it gets; the entire submission form can be completed comfortably in under two minutes and return a price quote instantly. To receive an instant quote, the following information must be provided by the customer:

pick up date
origin (city, state)
destination (city, state)
vehicle info (year, make, model)
ship household goods? (yes or no, number of bedrooms)
personal information (name, email and phone number)
Insurance for the vehicle during transport is included as part of the quote—something not typically covered under standard auto insurance plans and a benefit to those transporting uninsured or non-operable vehicles.
A-1 Auto Transport also supplies customers with a comparison of moving companies, allowing the customer to coordinate their entire move by mobile phone if so desired. The biggest benefit of the mobile apps from A-1 (both iPhone and Android) may be that customers are given a choice of options using a comparative shopping index. To put it simply, users receive multiple free shipping quotes from several leading companies in the industry, allowing the customer significant choice in terms of price and service in order to suit individual transport needs.
Not only can the new A-1 Auto Transport Android app. supply a free and instant price quote for vehicle transport, it can do the same for larger moves, including over sized freight and household moves. In terms of strict vehicle transport, A-1 has experience working with individuals, dealers and manufacturers while offering services that range from the affordable to the exotic, including both open and enclosed transport services. With the release of the Android application, vehicle transportation now offers more flexibility and consumer choice to a whole new segment of tablet and mobile phone users.
To learn more about the company, visit their website at http://www.a1autotransport.com or contact a customer service representative at 1-800-452-2880.