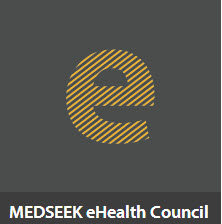 Birmingham, Alabama (PRWEB) March 06, 2013
The Virtual Influence Planning group, an independent consulting firm owned by MEDSEEK, announced today that it is accepting new members for eHealth Council 2013. The exclusive council, comprised of hospital and health system CEOs, CIOs, CMIOs and CFOs, meets once a year for a day and a half to discuss how they can best develop and strengthen their digital patient acquisition, engagement, influence and population health strategies. This year, selected members will exchange ideas and best practices at the Charleston Place hotel in the historic district of Charleston, South Carolina, September 26 – 28.
The council's theme for 2013 is "Beyond the Four Walls," in recognition of the fact that most hospitals and health systems have a great deal of influence over patient behavior at the point of care, but very little influence over decisions that are made before or after discharge. Industry thought leaders are expected to present empirical data that shows how despite great bedside and inpatient education programs, patients struggle to maintain healthy behaviors once they leave the hospital. Considering the active role patients are now taking in making their own healthcare decisions and the increased responsibility organizations must take on to manage risk-based payments, having influence over these day-to-day decisions is increasingly important to the bottom-line.
"We believe that the future of healthcare looks much different than its past. As payers shift more cost to the healthcare consumer, and as hospitals take on an increasing amount of risk for achieving good results even after the patient leaves the hospital, health providers must implement technology that will help them meet people where they are (online) and interact with them the way they prefer — by mail, by text, by app, by secure message, and so on," stated Garett Trumpower, RN, Vice President, Strategic Services. "By doing so, organizations can gain significant influence over the day-to-day decisions and behaviors that impact the bottom-line."
The Virtual Influence Planning group will begin accepting applications for membership at HIMSS 2013 in New Orleans. A limited number of council seats are available, so interested executives are encouraged to visit Garett Trumpower, Vice President of Strategic Services or Kyra Hagan, Vice President, Marketing at MEDSEEK booth #3858 or visit http://www.medseek.com/events/eHealth-Council for more information.
About Virtual Influence Planning
The Virtual Influence Planning group operates independently of MEDSEEK to guide healthcare organizations in developing and strengthening their digital patient acquisition, engagement and population health strategies. These unbiased experts help hospitals and health systems navigate the path toward more efficient and effective use of technology and resources to virtually influence people before and after a physical encounter. Comprised of experts in healthcare, technology and human behavior, this consulting team has the vast experience needed to assist healthcare organizations of all sizes and in all stages of implementation with aligning their technology investment and deployment plans with broader, organizational strategies.
About MEDSDEEK
Since 1996, MEDSEEK has focused exclusively on building software to help hospitals and health systems virtually influence prospects and patients before and after a physical encounter. Today, the MEDSEEK Influence platform integrates web, mobile, social, predictive analytics and relationship management solutions to help organizations drive profitable volume, improve individual and population health, increase patient satisfaction and create lasting health-related loyalty. Birmingham, AL-based MEDSEEK is proud to serve over 200 customers representing over 1,000 hospitals including many of the top hospital systems in the United States and Canada.