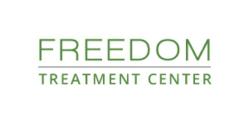 This is a great opportunity for our staff to become involved with the elementary schools by simply introducing the students to different types of foods
Albion, MI (PRWEB) March 04, 2013
Giving back to the community can often be delicious, as evidenced by the latest community activity in which Freedom Treatment Center participated. Staff member Megan Brennan reached out to local students by taking part in an ethnic foods cook-off at an area middle school, contributing food from her home state of Hawaii.
The cook-off has been a popular event in the past, bringing more than 100 samples of food from various backgrounds last year alone. Brennan, who serves as dissemination supervisor of Freedom Treatment Center, took this year's opportunity to serve up home-cooked Hawaiian fare.
"This is a great opportunity for our staff to become involved with the elementary schools by simply introducing the students to different types of foods," Brennan says. "We are very lucky that we have been asked to participate in this fun event as a big part of this event is allowing these kids to be open to other cultures and ethnicity, but we also want to deliver a message that we are there working side-by-side with others from the community and are always willing to lend a helping hand."
The diversity of the ethnic food celebration mirrors the diversity of people who suffer from addiction. Drugs and alcohol addiction has no boundaries when it comes to ethnicity, religion, background or economic status. It is an equal-opportunity affliction that can target anyone, anywhere and Freedom Treatment Center is glad to have the opportunities to keep that message front and center while participating in community events.
Freedom Treatment Center has been involved in numerous activities during its nine years in existence, including holiday parades and community projects. Taking a real interest in helping the community has been a top priority for the center and is one of the distinguishing factors that sets the facility apart from many traditional addition treatment programs. Another distinguishing factor is the center's unique method of treatment, which involves personalized programs that let people choose an equally personal path to sustained recovery.
Located in a semi-residential pocket of Southern Michigan, Freedom Treatment Center provides the soothing and safe environment and assistance so vital for helping people overcome drug and alcohol addiction. Treatment begins with a natural detoxification and continues with counseling, education and lifestyle changes that help ensure an ongoing and successful recovery.