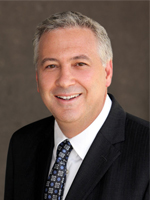 Regardless of industry trends showing a decline in foreclosure starts, each month thousands of Americans are still facing a scenario that could mean the loss of their home.
Woodland Hills, CA (PRWEB) March 04, 2013
In a recent statement, Eli Tene, Principal and Managing Director of the Peak entities, urged caution in assuming that the foreclosure crisis is behind us. "While an improving economy combined with government intervention and lender workouts has significantly reduced the number of homeowners in mortgage default since the height of the recession in 2008," states Tene, "the problem hasn't gone away. Thousands of Americans are still receiving Notices of Default each month in spite of the current optimism of a complete housing recovery touted in the press."
Tene has identified two possible causes contributing to the discrepancy between prevailing sentiment and the actual facts regarding foreclosures. First, industry data consistently aggregates information on foreclosures, providing a broad averaging of foreclosure activity, whereas granular data on a state-by state basis doesn't necessarily mirror the national trend.
Tene cites newly enacted foreclosure laws at the state level over the past two years as a contributing factor in the drop of default filings. "California, Florida and Nevada arguably had the highest foreclosures rates in the nation," he says. "Yet recent statistics show a relationship between various state legislative actions and a slowdown in foreclosures, including Nevada requiring lenders to prove their rights to foreclose in 2011 and California's Homeowner's Bill of Rights enacted in 2013. So while these laws inevitably contributed to a dramatic decrease in completed foreclosures which is reflected in lower default-filing statistics," Tene points out, "in reality, we believe that there are still eight to ten million units that comprise a substantial 'shadow inventory' of housing supply still subject to foreclosure." He also notes that California and Nevada follow non-judicial procedures for filings. Judicial states, according to Tene, are still coping with pending cases simply caught in the court system.
Second, industry data on distressed assets reports historically, typically analyzing activity 60 – 90 days prior to the actual reporting date. While Tene concedes that real-time foreclosure data would be difficult to obtain and verify, he has observed that default servicing specialists are as active as ever these days processing foreclosures. This trend is confirmed by two other Peak executives. Kelli Espinoza is Executive Vice President overseeing operations at Peak Foreclosure Services, Inc., which serves as the primary Peak entity specializing in a wide range of default servicing solutions catering to banks, credit unions, and small investors nationwide. She characterizes current activity as "brisk." Servicing both the judicial and non-judicial foreclosure proceedings throughout the nation, Espinoza is seeing a steady flow of files generated by private equity and investment firms in the distressed asset sector. "While prevailing housing analysis reporting on past distressed performance have indicated a decline in defaults, there are still a significant number of foreclosures making their way through the pipeline to my desk in 'real time' each day." She continues, "While we've been able to facilitate many workouts on the borrower's behalf to avoid a default situation, I'm pretty confident in saying that we'll be processing foreclosures for clients for some time to come."
Raffi Tal, Executive Vice President of I Short Sale, Inc., one of the Peak entities working exclusively with distressed homeowners, affirms that there's still a "clear and present danger of Americans losing their homes. We are still heavily involved in negotiating workout solutions on behalf of homeowners that have no other alternative."
"It's important to note," Tene concludes, "that regardless of industry trends showing a decline in foreclosure starts, each month thousands of Americans are still facing a scenario that could mean the loss of their home. Now, more than ever, the housing industry cannot and should not become complacent in aggressively pursuing ways to help homeowners retain their most valuable asset."
As a leading authority in the real estate industry, The Peak Corporate Network entities provide a full array of comprehensive real estate services nationwide, including brokerage services, mortgage financing, loan servicing, escrow services, short sales, foreclosure processing and 1031 exchange. For more information, visit http://www.peakcorp.com.
The Peak Corporate Network is a brand that represents a group of related separate legal entities, each providing its unique set of real estate services.