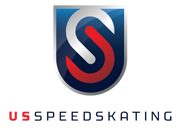 Kearns, UT (PRWEB) March 01, 2013
As the Speedskating season draws to a close, the Long Track Allround and Sprint teams took to the ice today for World Cup #8 in Erfurt, Germany. The Long Track team showed their mettle on the ice today, posting six top 10 finishes in every race today.
"It feels great to see so many smiling faces today. I'm looking forward to continuing with this positive momentum," said National Allround Head Coach, Kip Carpenter.
The ladies took to the ice first, racing in the 500m B Division, where Sugar Todd finished eighth with a time of 39.96.
Following the ladies, the men skated in the longest of the distances, the grueling 10K, in which athletes take 25 laps around the oval. In the B Division, Jonathan Kuck finished first with a time of 13:24.50, followed by teammate Patrick Meek in second with a time of 13:36.64. Paul Dyrud was 12th (14:10.33).
"I think this has been a relatively difficult week for a lot of us, and I think we were able to use it as bulletin board material and rally as a team," said Meek. "This result is a great indication of things to come over the next 11 months."
Maria Lamb continued Team USA's strong performance on the opening day of World Cup, finishing third in the ladies Division B 5K, with a time of 7:13.11. Petra Acker, who is competing in her first World Cup season, finished 18th (7:36.15).
"I'm really happy with my race today," said the current U.S. National Allround Champion. "I think I'm capable of a lot more than that but at least it is a step in the right direction. I'm looking forward to better 5K's for the rest of the season."
In the ladies Division A 500 #1, current World Sprint Champion Heather Richardson finished fifth with, a time of 38.51. Teammate Brittany Bowe followed close behind Richardson, finishing sixth (38.63). Lauren Cholewinski was 20th (39.82).
"It's been a great start to the weekend with my highest finish so far in the 500m, and I'm looking forward to my upcoming races through the weekend," said Bowe.
For complete results from all of today's races, visit the ISU website at http://live.isuresults.eu/2012-2013/erfurt.
Competition resumes tomorrow in Erfurt, with the men's and ladies 500m, the men's 1000m, the ladies 1500m and the men's Team Pursuit. Follow Team USA on Facebook at http://www.facebook.com/usspeedskating or on Twitter at http://www.twitter.com/usspeedskating.
Flash Quotes
Heather Richardson
"I feel like I didn't have my snap today, but I'm looking forward to each race getting better this weekend."
National Sprint Head Coach, Ryan Shimabukuro on Heather and Brittany
"I'm pleased with their results today because we did our hardest training block in four months before coming to Erfurt. Also, we haven't done a sprint race since the World Sprint Championships back in January. Because of this, I'm looking for the sprinters to use each race this weekend to get their snap back and progress racing-wise as the competition goes on."