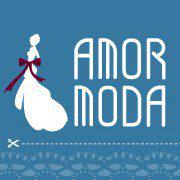 (PRWEB) March 02, 2013
Today, AmorModa.com proudly releases 18 new prom dresses to its Prom Dresses 2013 collection. All these dresses are inspired by the Oscars ceremony this year, keeping up with the latest trends. Moreover, every customer can get a discount now, up to 40% off, until March 10.
The elite designers at AmorModa have embedded the Oscars elements into these new prom dresses, which come in different colors and silhouettes, and feature several characteristics: fresh designs, elegant-looking, cool cuts, and individuality. They are especially made to flatter various body types.
"At the Oscars ceremony 2013, many female stars show their postures in their evening dresses on the red carpet. If you like some Oscars star, some design from us may allow you to think of her," says Eason Chen, CEO of AmorModa.com. "Our Oscar prom dresses are specially designed for the global fans, who will find Oscar elements in our new dresses."
In addition, Amormoda.com is offering thousands of women's dresses on its website. The company encourages its customers to shop early if they find their favorite dresses, because stock is limited. Amormoda also allows any customer to buy a custom tailored dress for her big day.
About AmorModa.com
Founded in 2008, AmorModa.com is a leading online store for women's dresses, committed to developing a full range of wedding dresses, cocktail dresses, prom dresses, and other special-occasion dresses. The company has a group of designers who create elegant designs for customers all over the world. Moreover, all dresses from AmorModa.com are available with free shipping.
For more information or advice, please visit http://www.AmorModa.com/