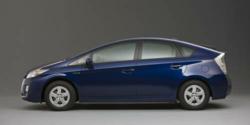 The used car market is growing rapidly. Owners are increasingly turning to the Internet to locate quality used cars and to sell the ones they have.
San Jose, CA (PRWEB) March 02, 2013
Used Car Market Growing, Experts Say
Fresh statistical research has found that used car inventories will be smaller in 2013 than originally thought. Because so many consumers are holding on to their cars, used lots have fewer cars for sale, and private sellers are able to ask more for their used cars. Another trend that seems to be sweeping the used cars' industry is Internet listings by private sellers. Some experts predict that within 5 years, the standard way to purchase a used car will be via an online seller or listing service. For the complete story, see:
http://www.myperfectautomobile.com/featured/used-cars.html
Finding Good Used Cars Requires Homework
Experts say the four most vital factors when evaluating cars for sale include a test drive, extensive research, knowing how much you can afford, and learning where to shop. Widespread Internet access has drastically changed the car buying game, according to specialists, who recommend that prospective buyers set aside at least four hours to do background research on the car they want to purchase. For the complete story, see:
http://www.myperfectautomobile.com/experts/cars-for-sale.html
About MyPerfectAutomobile:
MyPerfectAutomobile (MPA), a California-based news source for the hybrid, electric, and alternative-fuel transportation sector, covers breaking news on the green car front.
The MPA flagship website has grown into a major presence on the Internet. It features a complete shopping mall as well as a free-to-list classifieds section for all things green. For advertisers, MPA offers the chance to be in front of over 20,000 readers each month who are interested in hybrids and electric vehicles, as well as sustainable transportation in general.
Bob Twaalfhoven: President and Founder of MPA, is an MIT-educated engineer whose primary interest is planetary sustainability.
Larry Judkin, General Manger and Sales Coordinator, has tasked himself with taking MPA to the number-one spot among green transportation websites.
Contact MPA:
Box 18846
San Jose, Calif. 95158
For advertising opportunities, contact MPA directly: Phone: 866-520-5558 Email: driven(at)myperfectautomobile(dot)com Web: http://www.myperfectautomobile.com