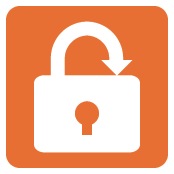 New York, NY (PRWEB) March 05, 2013
Whether you're getting ready to file your SS-4, 1040 or your 1120, the last thing you want to be worrying about is the security of the documents you are sending to your accountant, financial advisor or business associate. Until now, it was hard to know the best way to send documents securely across the range of people you need to send sensitive information to.
Gotham Digital Science (GDS), an information security consulting firm, believes that filing your taxes is difficult enough without having to worry about passwords, downloading software, or whether or not the recipient has the same security you do. Whether you are an individual or a multi-national company, you should be able to share files securely, quickly and easily.
To that end, GDS has launched SendSafely (http://www.sendsafely.com), a service that lets literally anyone send files safely and securely. All that's needed to guarantee the secure transfer of documents from any source to any recipient is an Internet browser and an email address.
Once upon a time, GDS spent enormous amounts of time juggling PGP/GPG keys, password-protected zip files and SFTP mechanisms in order to support the different security platforms used by clients. After researching countless methods and solutions, GDS realized that the only way to send and receive files securely from end-to-end without the need for keys or installed software was to build one themselves. And voila! GDS created SendSafely, a well-designed browser-based application that takes both security and user experience seriously.
SendSafely is easy enough for the least technical person to use and secure enough that some of the most successful IT security consultants in the business use it. Simply go to http://www.sendsafely.com and upload your document. SendSafely encrypts the document in your browser, sends it to the SendSafely server to be available for download, and decrypts it in the recipient's browser once received. Unlike other secure file sharing services, SendSafely does not encrypt documents or store encryption keys on the server; and therefore doesn't have access to your files. This is accomplished using a patent-pending architecture designed over the course of several years as part of a collaborative effort with some of the best security minds in the business.
Sound too good to be true? Try it for yourself and see. Instead of keeping SendSafely to themselves, Gotham Digital Science has decided to share it with the world. The hope is that SendSafely will be embraced going forward as the standard for sending and receiving files securely with others. SendSafely offers a free tier for non-commercial users, and enterprise accounts are available for organizations including additional features such as custom branding, user management controls, two-factor authentication and more!
For more information, please visit http://www.sendsafely.com.
About Gotham Digital Science
Gotham Digital Science (GDS) is an information security consulting firm that works with clients to identify, prevent, and manage security risks. GDS specializes in security testing, software security, and risk management and compliance. GDS develops tools that solve specific security issues and offers a number of security training programs for IT professionals. With offices in New York and London, GDS can seamlessly assist clients on both sides of the Atlantic. For more information, visit our website at http://www.gdssecurity.com/.