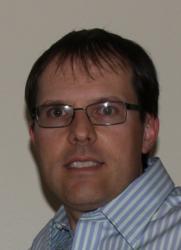 We are proud to provide the software community with a way to produce Unicode applications easily and efficiently
Santa Barbara, CA (PRWEB) March 05, 2013
Unicode, defined and standardized, by the Unicode Consortium enables people to use computers in any language and form the foundation for software internalization in all major operating systems, search engines, applications, and the Web. It is therefore a must for every software vendor to play by the rules of Unicode to best serve their customers worldwide. Providing tools that serve the needs of their customers around the globe and help them develop predictable and controllable applications has been the purpose of Eiffel Software from day one. The company has a track record of satisfied customers worldwide in the areas of finance, health, defense ….They built their applications with EiffelStudio and these applications run flawlessly 24x7, 365 days a year for years. EiffelStudio 7.2 continues in this direction with its focus on supporting the most recent Unicode standard.
"Making sure that with EiffelStudio developers have all the tools and features they need to produce predictable and controlable applications for a global market place has been the company's goal for over a quarter of a century," says Emmanuel Stapf, Head of Engineering. "Our customers have praised us for this advantage and we are pleased to see that the market is evolving in that direction. With EiffelStudio 7.2 and the improvements we have made, our customers can produce Unicode applications and they can produce them quickly. There is no performance penalty for producing Unicode software. We are proud to provide the software community with a way to produce Unicode applications easily and efficiently".
The newest version of EiffelStudio is available for download on the company website.
EiffelStudio is based on the Eiffel programming language, the most extensive implementation of O-O concepts, standardized through ECMA and the International Standards Organization. Its core concepts, native only to Eiffel, such as Design by Contract™, multiple inheritance, genericity, conversions, agents, void safety allow developers to write predictable and controllable applications that are easy to maintain. EiffelStudio, which received the prestigious ACM Software Systems Award, is used by developers and design-team leaders in challenging enterprise environments.
About Eiffel Software
Eiffel software founded in 1985 is a thought leader in developing cross platforms compilers and tools based on the power of pure O-O concepts to improve programmers' productivity, lifecycle efficiency and quality of the resulting applications. For over twenty-five years Eiffel Software has produced the most cost-effective and advanced development tools on a large variety of platforms. For more information, contact us or call +1-805-685-1006.
Product or company names mentioned herein may be trademarks of their respective owners.