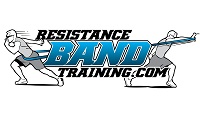 Elizabethtown, KY (PRWEB) March 02, 2013
Dave Schmitz, the owner and founder of Resistance Band Training Systems LLC, will be a featured presenter at the 5th Annual International Youth Conditioning Association Summit. The convention of youth fitness professionals will take place March 15th and 16th in Louisville, KY.
Hosted annually at the historic Brown Hotel in Louisville, the IYCA Summit brings together prominent figures in the field of youth athletic training. Along with a number of elite youth trainers, Schmitz will give a presentation on how to train youth with elastic resistance bands.
"I've been coming to these IYCA gatherings for years, and I keep coming back because it is the most unique and dynamic congregation of people dedicated to helping teach youth how to work out and become better athletes," Schmitz says.
"It's important to learn how to move as a child, when you're still developing as an athlete and starting to solidify the fundamentals of motion," he says. "I have worked with college level athletes down through grade school ones, and resistance band training is essential."
At the 5th Annual IYCA Summit, Schmitz plans on imparting his knowledge of and passion for training with elastic exercise bands to an audience of youth trainers eager to help their kids improve.
"The really neat thing about the IYCA Summit is that it provides me with an opportunity to not only speak on resistance bands and give a hands on demonstration, but I also get the rare chance to meet hardworking trainers who want to get better with bands."
Joining Schmitz at the event will be a slew of notable presenters, including Eric Cressey of Cressey Performance, Mike Robertson of IFAST, Wil Fleming, and Dr. Toby Brooks, the IYCA's Director of Research and Education.
The 5th Annual IYCA Summit will convene on March 15th and 16th at the Brown Hotel in Lousiville, Kentucky.
For more information, visit: http://iycasummit.com/
For more information on training with resistance bands, visit http://resistancebandtraining.com/
About Dave Schmitz: Dave Schmitz is the Co-Owner of Resistance Band Training Systems, LLC and the creator of http://www.resistancebandtraining.com, the only website exclusively devoted to training with large continuously looped resistance bands.
Resistance Band Training Systems, LLC is part of the Fitness Consulting Group family of companies. It is the leading resource for resistance band training. RBT offers education on resistance band training, hosts live events, and offers a training certification and other products.
####