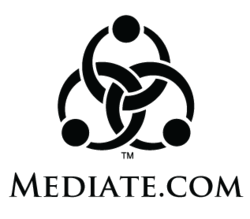 Mediate.com offers over 10,000 free resources and averages over 14,000 daily visitor sessions.
Eugene, Oregon (PRWEB) March 04, 2013
In his 2013 annual report, Jim Melamed, Mediate.com CEO, also announced that Mediate.com's public web site traffic report is now posted at http://www.mediate.com/Visits. As there shown, Mediate.com averages over 14,000 daily visitor sessions. Mediate.com offers the public and professionals over 10,000 free articles, videos and news briefs.
Since 1996, Mediate.com has also offered the nation's most used dispute resolution directories at Mediate.com, Arbitrate.com and CollabLaw.com. Mediate.com also offers professionals and ADR programs comprehensive web site development services and geographically focused online marketing opportunities.
In contrast to Mediate.com's transparency and deep roots in the ADR field, Melamed notes that, "Recently, other directories (mediation and arbitration) have been established by people who have no ADR expertise whatsoever and who do not even disclose their identities nor their prices." Melamed warns that, "These new operations utilize hard selling, call-center techniques." Despite any representations otherwise, Melamed concludes that, "These new directories do not have anywhere near the web traffic of Mediate.com, nor expected transparency or ADR industry credibility."
In addition to Mediate.com's award from the ABA, Melamed has personally received national distinguished mediator awards from the Association for Conflict Resolution (ACR) and the Academy of Professional Family Mediators (APFM).
Melamed also shared that Mediate.com has added to its ADR industry's leading position with the 2012 release of Caseload Manager at CaseloadManager.com. Caseload Manager is now the world's leading cloud-based ADR case management system.
Mediate.com Services are set out in full at: http://www.Mediate.com/Services.
Melamed also recently announced Mediate.com's 2013 Conference Schedule as follows:

March 29-30 – Northwest ADR Conference in Seattle
April 3-6 – American Bar Association (ABA) Dispute Resolution Section in Chicago
May 28-June 1 – Association of Family & Conciliation Courts (AFCC) in Los Angeles
June 16-18 – Online Dispute Resolution (ODR 2013) Forum in Montreal
June 20-22 – Pepperdine's Straus Institute Spring Professional Forum in Malibu
August 8-10 – American Bar Association (ABA) Conference in San Francisco
October 3-5 – Academy of Professional Family Mediators (APFM) in Denver
October 9-11 – Association for Conflict Resolution (ACR) in Minneapolis
November 1-2 – Oregon Mediation Association (OMA) in Portland
November 2 – Southern California Mediation Association (SCMA) in Los Angeles
Melamed concluded his annual report noting that Mediate.com also now offers ADR professionals a free consultation to optimize their online presence. Interested professionals should contact Mediate.com at admin(at)mediate(dot)com or call 541 345 1629 to schedule their free consultation.